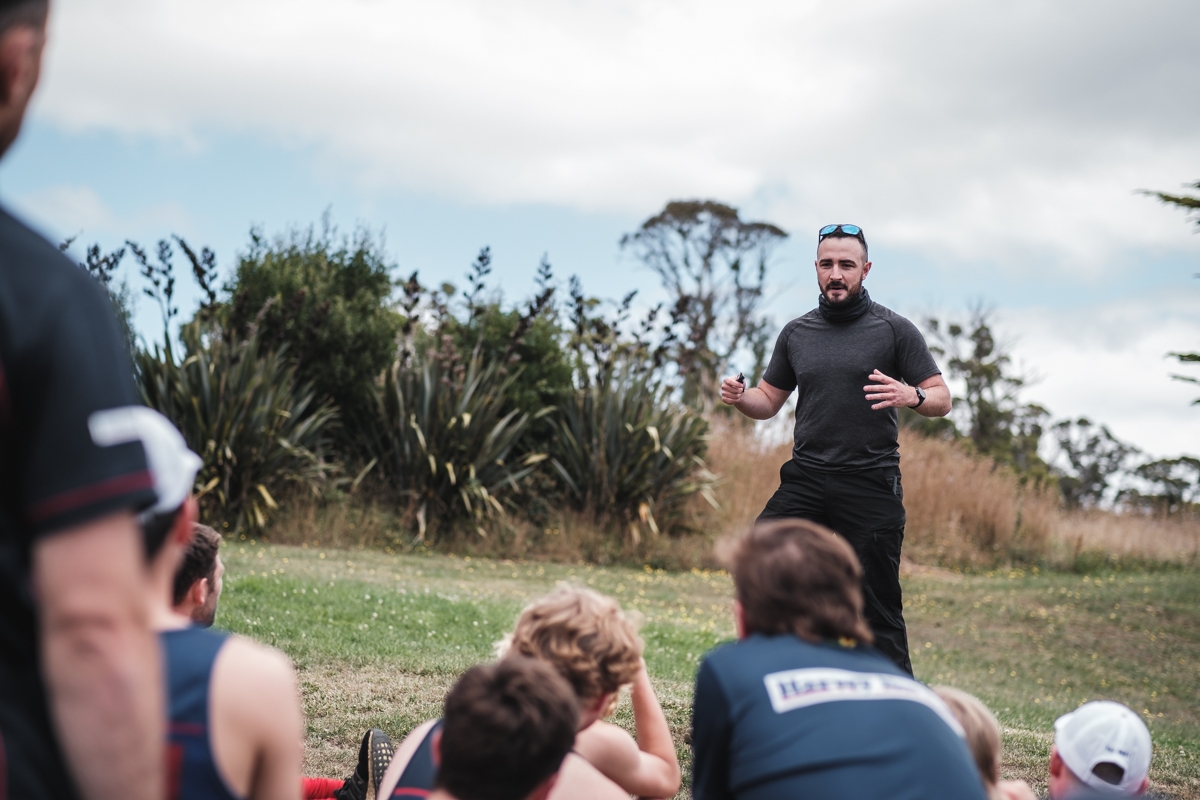 SUSTAINABILITY IN ACTION
Tasmania's tourism and hospitality sector is made up of passionate operators, taking pride in what they do each and every day to deliver amazing, authentic and immersive Tasmanian experiences.
For some it is a passion that runs through their veins, working in family businesses that have spanned generations. For others new to the industry or the state, it is about adding value, fulfilling the current high demand for all things Tasmanian, and maybe one day, finally being able to call themselves a Tasmanian too! Yet for all, it is overwhelmingly about creating opportunities to share this precious place in a way that raises an awareness of our pristine, yet fragile environment, to preserve it for future generations.
Since opening its doors during the peak of the pandemic back in July 2020, Crowne Plaza Hobart has incorporated a wealth of sustainable innovations and initiatives to reduce its footprint without compromising on its premium guest experience. Numerous practical applications across the hotel place green practices at the heart of the hotel's DNA. An all-digital experience in-room eliminates the majority of plastic and paper collateral, key cards are made from bamboo, bulk amenities in guestrooms are used over single use containers and there are no plastic straws on the property.
ORCA food waste technology is used in kitchens, monthly monitoring, recording and optimising of energy and water is undertaken as part of the IHG Green Engage program and recording of monthly general waste and disposables as well as recyclable waste is also conducted. Chefs use sustainable produce suppliers, and the team use digital business cards and e-signature technology for a paperless contracting process. A product of the global social climate, Crowne Plaza Hobart is proving every day that the guest experience is not impacted when a hotel tries to limit its own!
For Moore's Hill Estate Winery in Northern Tasmania's picturesque Tamar Valley wine region, sustainability is handmade wines powered by the sun, with the winery 100% solar powered by 108 solar panels and 80kw of battery storage. The winery collects all its own water from the roof and all winery waste is treated on site through a closed loop waste management system. The team behind Moore's Hill Estate see the winery building as an extension of their sustainable farming philosophies – working with the seasons and the weather, using natural resources available and conserving where possible. The winery's small batch winemaking has resulted in award winning Pinot, Riesling and Chardonnay that are technically precise wines with both class and character. Moore's Hill Cellar Door is open daily for tastings and grazing boards, where visitors can learn more about the sustainability attributes of this impressive property.
Going electric was the key to sustainability and improving the visitor experience in Tasmania's national parks and world heritage areas for McDermott's Coaches and
Gordon River Cruises. With a hybrid propulsion system featuring electric engines, Spirit of the Wild cruises through the sensitive environment of the UNESCO Tasmanian Wilderness World Heritage Area in 'whisper mode', reducing emissions whilst providing guests with an unforgettable experience in an incredible environment.
In 2019, Tasmanian family operated McDermott's Coaches implemented Volvo hybrid, diesel-electric shuttles for their service in the Cradle Mountain – Lake St Clair National Park. At the time, they were the first of their kind implemented within a National Park in Australia, reducing emissions and delivering a quieter, all mobility and friendly visitor experience at iconic Cradle Mountain. Just like the Spirit of the Wild, these coaches approach visitor collection points in quiet mode, minimising the impact of the transport within the environment they operate. This valuable service also has the added benefit of reducing the number of vehicles traversing the National Park.
The Royal Tasmanian Botanical Gardens have their own take on sustainability, with the Tasmanian Community Food Garden situated within their grounds, just five minutes from Hobart's CBD. With a long history of cultivation as a food garden and orchard, this part of the Gardens adjacent to historic Government House has an unbroken 200 year stretch of productive plantings. Currently a working organic production and display garden, the garden produces around 4 tonnes of produce annually which is donated to food security charities across the state, supplying meals to vulnerable and at-risk Tasmanians.
There are operators undertaking beach cleanups, establishing environmental foundations, developing product lines to profit local charitable endeavours, growing restaurant produce in kitchen gardens, offering seasonal menus, regenerating their land, participating in scientific trials and studies and finding new ways to just do business better. Although 'sustainability' may look different from operator to operator in Tasmania, there is no denying that the overwhelming majority of Tasmania's tourism industry is finding unique ways of caring for and giving back to our beautiful island, that offers us so much more than we can ever repay.