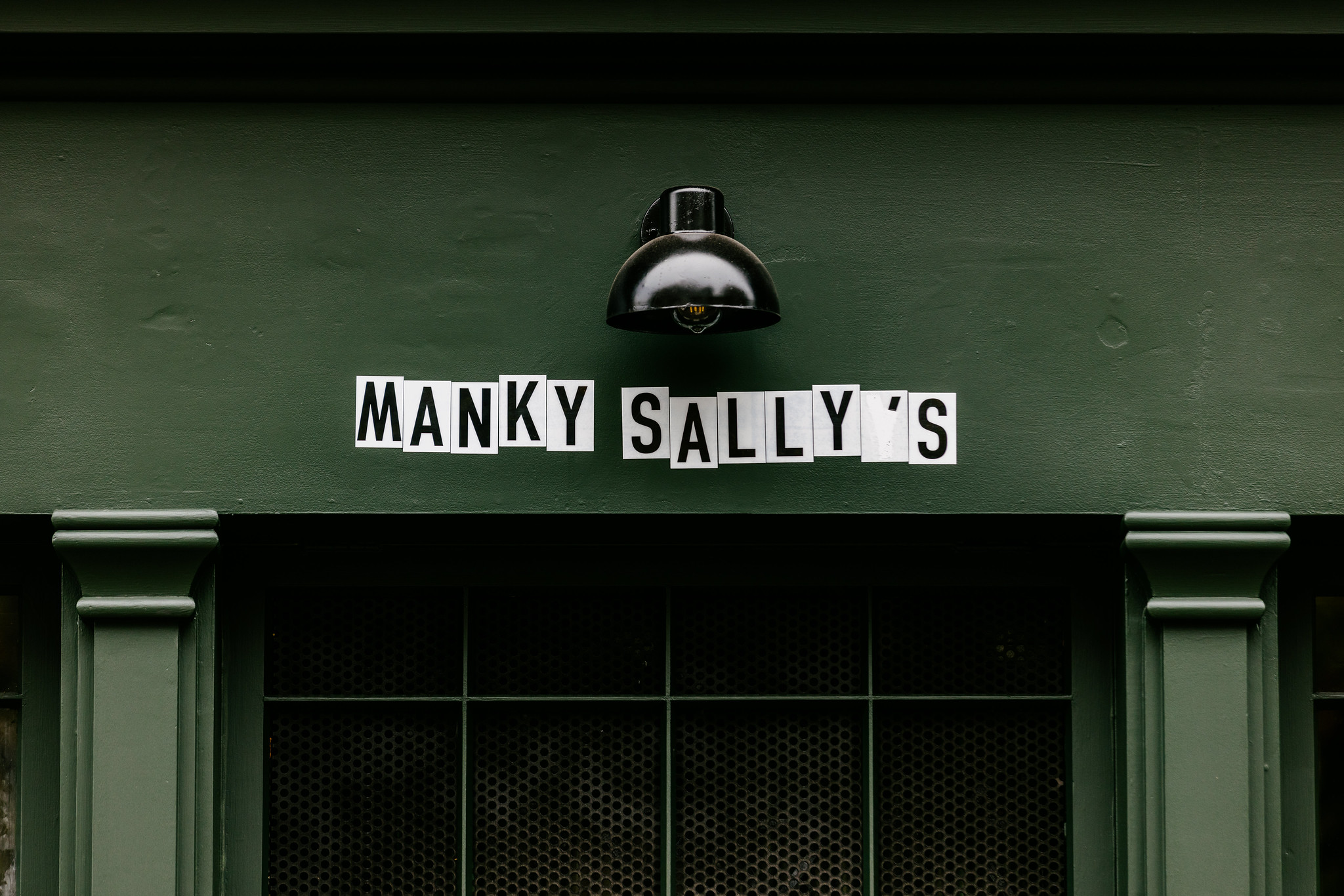 News and Noteworthy – Manky Sally's
The oldest and largest craft brewery in lutruwita / Tasmania, Moo Brew has been dedicated to producing quality beer with local-ness in mind and a freedom to experiment.
Initially built in Moorilla (from which the name derived from) Moo Brew has continued to grow and involve while remaining true to its core DNA for being "a little arty, a little weird, but mostly keen on making good beers". 
Most recently the team behind Moo Brew have opened the doors to their newest venture – Manky Sally's – which the team promises to be as equally experimental as the beer.  
Located along the iconic Salamanca strip, Manky Sally's features a nano-brewery, serving up new brews and local bites in a luxurious setting. The interior décor and fittings have been forged from some unusual locations as well as Mona's own warehouses, with a focus on the reclaimed and repurposed. Finds include Axminster carpet from a cottage on Maria Island and plumbing fixtures that have been transformed into bespoke lighting.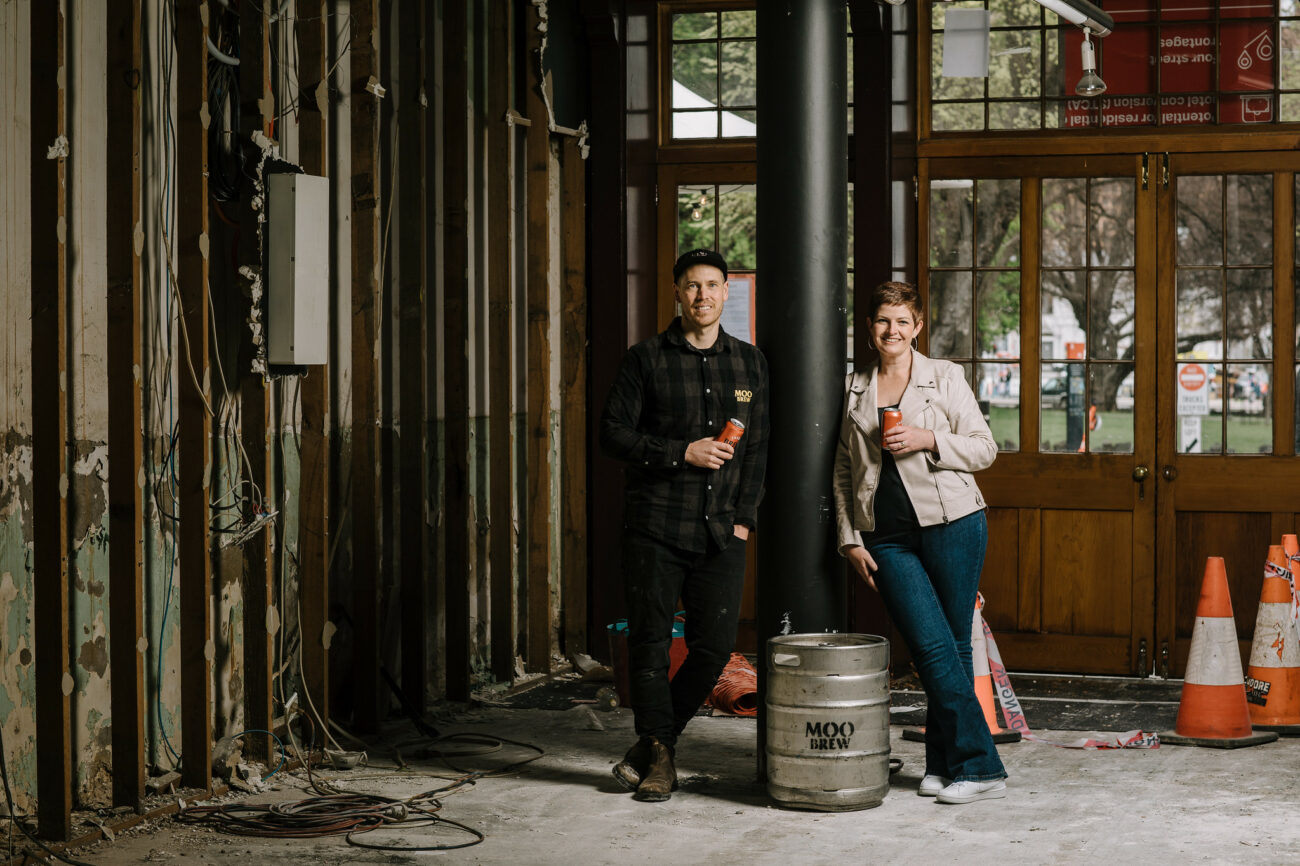 Punters will be welcomed through a curtained corridor leading to an installation made from Moo Brew cans and can get comfortable in an abundance of gathering areas. The front bar oozes retro vibes with its wooden veneer panelling, sheer pinstripe curtaining, tiled bar frontage and vinyl menus and is connected via a mirrored walkway to a cosy back lounge. 
The team's imagination has not been limited to the interiors, with the nano-brewery offering scope for the brewers to embrace their wildest ideas. Head brewer Jack Viney says: 'Sally's tiny brewing tanks have given us the freedom and flexibility to conduct lots of creative experiments and we look forward to opening the doors and getting instant feedback from people sitting at the bar.' 
There will be 14 taps at Manky Sally's serving core Moo Brew beers, two seasonal releases, two experimental beers brewed onsite, a guest Tassie beer and a cocktail. There'll also be batched cocktails, Tasmanian spirits, and wines from Domaine A, Moorilla and other local wineries. Dinner will be on offer seven days a week, with lunch available Friday–Sunday, featuring seasonal, shareable and affordable snacks prepared by head chef Sam Bray, which will pair perfectly with Jack's experimental brews.
Adhering to Mona's food ethos of fresh, local, seasonal food cooked well, menu highlights include Báhn mì sliders filled with pate and pickles; chilli and lime whitebait with vinegar salt and chilli mayo; Xinjiang spiced wallaby on a stick with Sichuan chilli crisp; and the ale and chocolate ice-cream sandwich using Moo Brew's iconic Dark Ale. Plant-based and other dietary requirements will be catered for.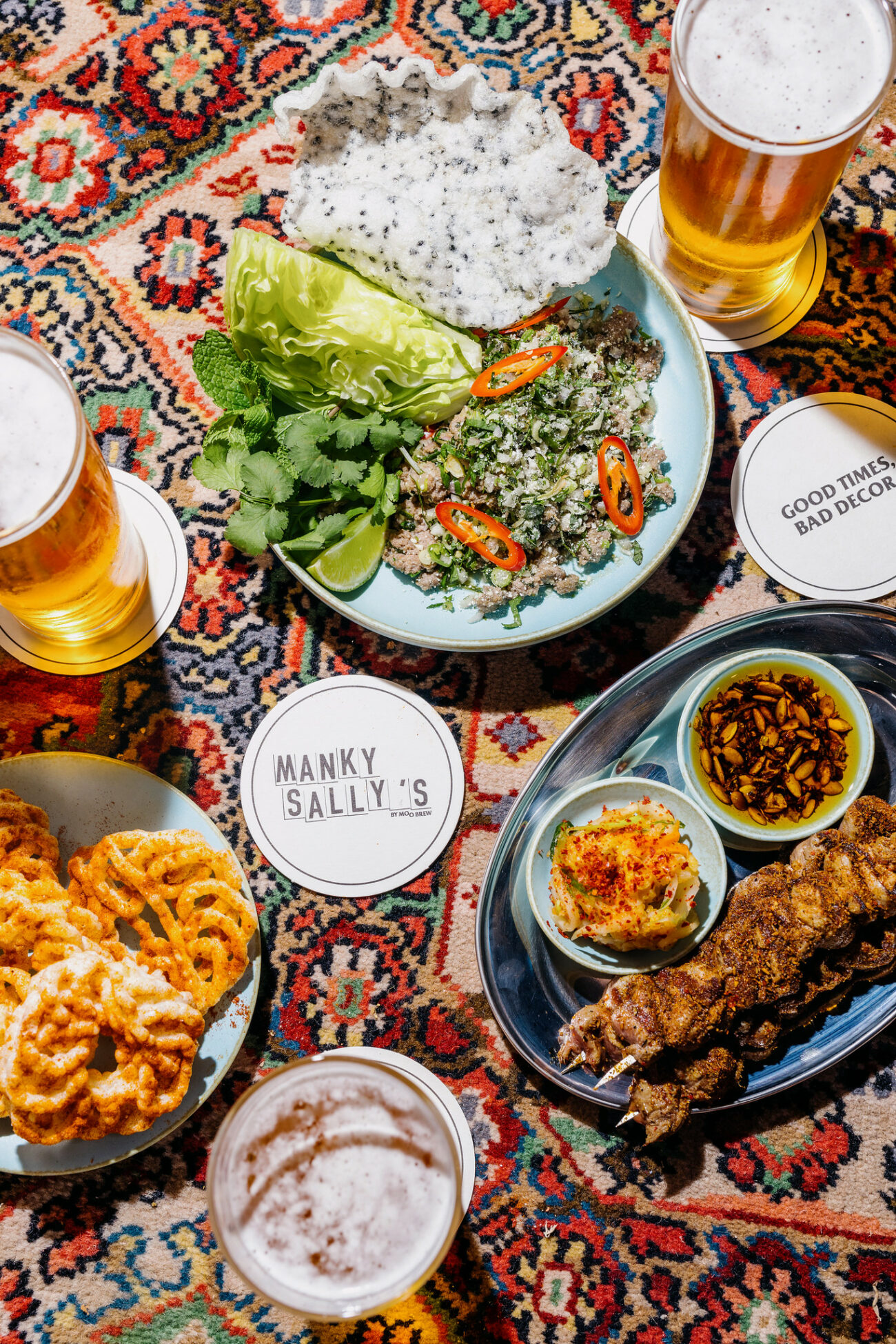 'We're creating the type of bar where we'd want to drink, eat, and meet up with friends', adds Lauren. 'It's like nothing else you've ever seen and that's really the point. At the same time, Sally's will offer informal but impeccable service, whether you're on the Tassie tourist trail or a local bar fly.' 
With ferry services connecting MONA to Salamanca, a visit to Manky Sally's is a perfect stop for delegates exploring Hobart during their stay.