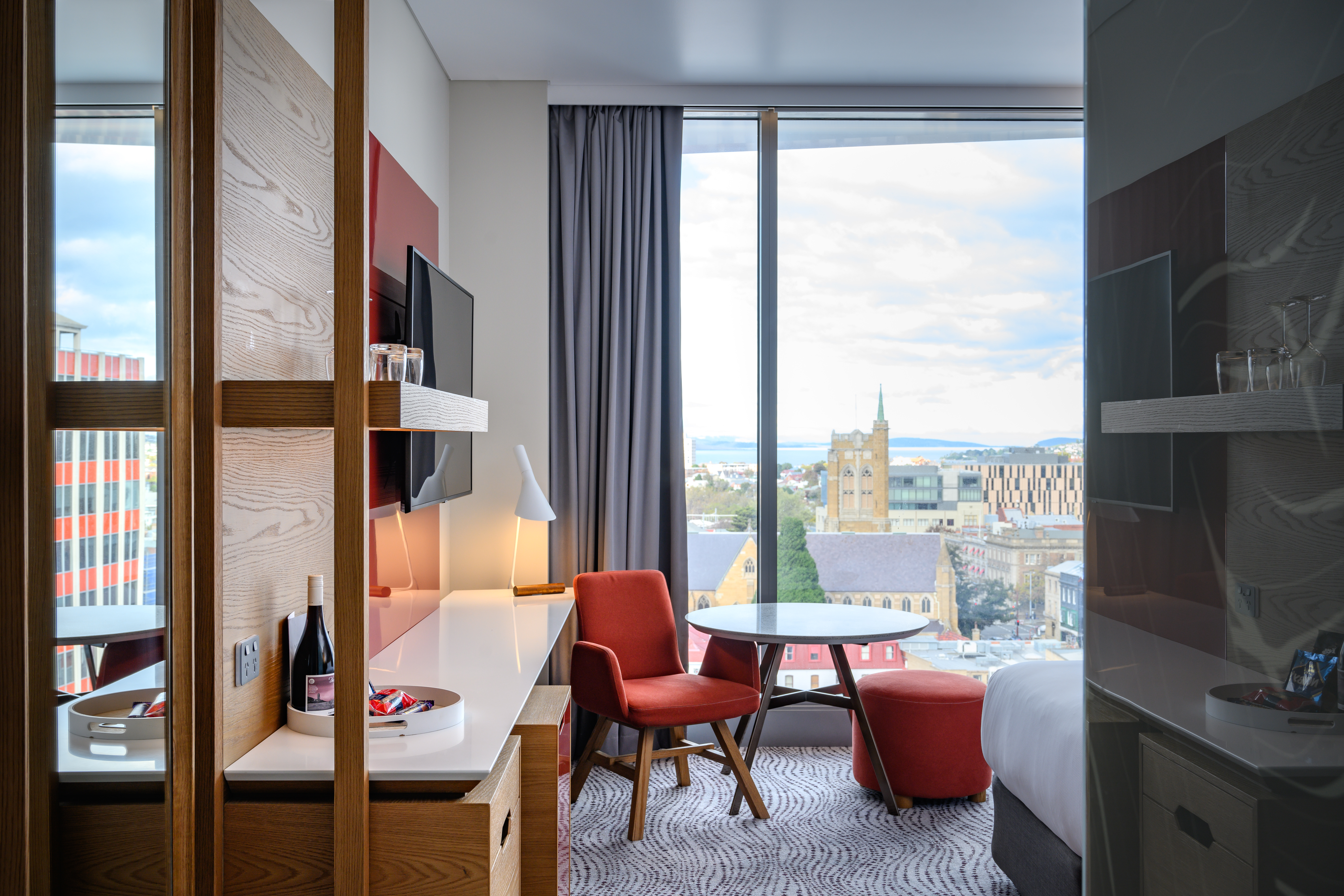 News and Noteworthy – Crowne Plaza Hobart Delivering Green Savings
When looking at Tasmania it is clear to see the adoration and appreciation this state has for the land and the environment. Businesses actively pursue new and effective methods to operate in a more sustainable manner and the locals celebrate the natural beauty found here. The initiatives of Crowne Plaza Hobart demonstrate this.
Since Crowne Plaza Hobart opened its doors in 2020, they have been on a constant journey to incorporate sustainable innovations and initiatives to reduce its footprint while remaining dedicated to enhancing the guest experience. 
The hotel part of the IHG hotels & resorts group, encourages guests and colleagues alike to participate in its green initiatives. 
"The progressive Journey to Tomorrow plan provides our team with a powerful framework to deliver on strategic priorities to care for our people, communities and planet" said General Manager Linda Collis, Crowne Plaza Hobart.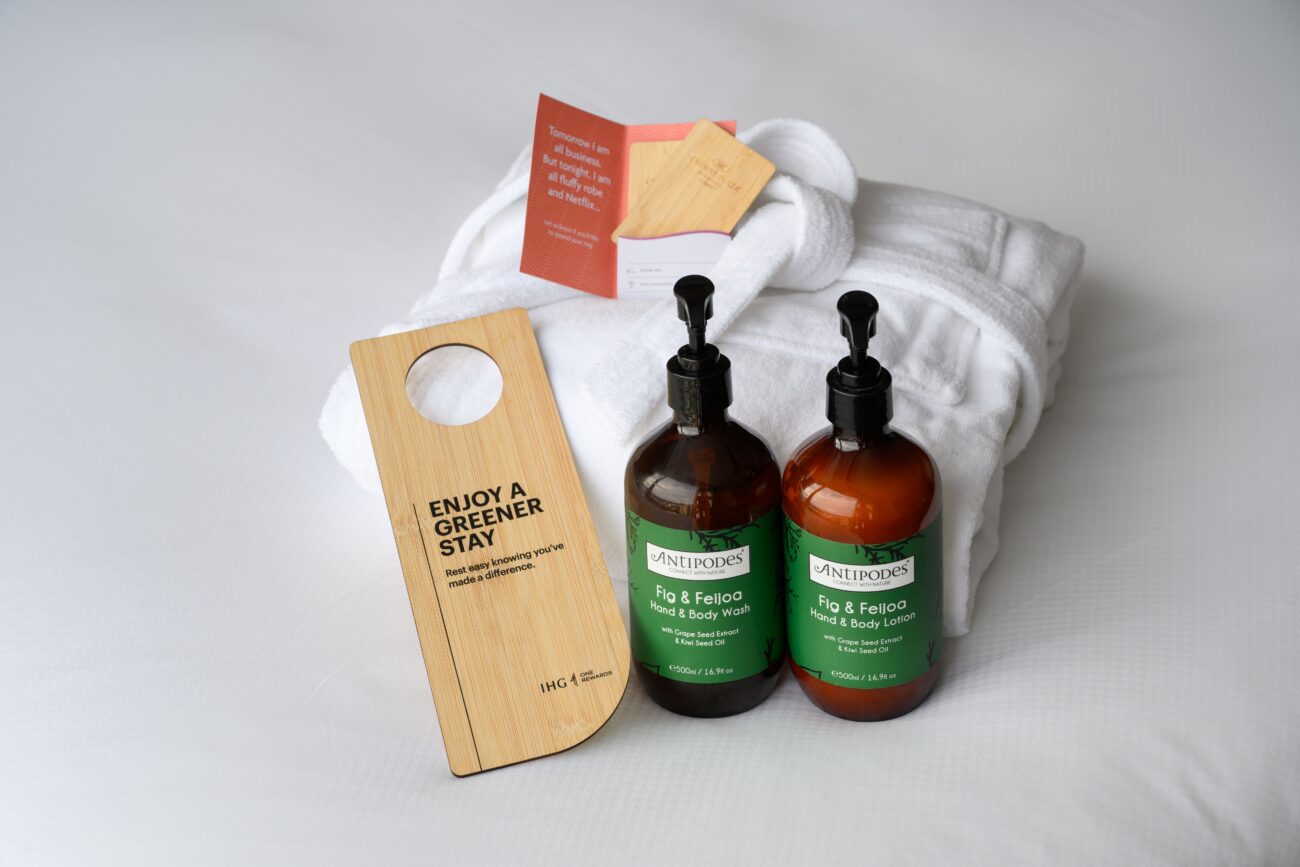 Crowne Plaza Hobart has installed LED lighting across the property and has implemented bamboo keys for guests, along with room automation services, bulk amenities from sustainable beauty brand Antipodes in tinted apothecary-style glass bottles in each guestroom to eliminate small single-use containers. While low water flow and plumbing fixtures have been installed to lower water consumption in showers, taps and toilets. The hotel recently installed 219 solar panels to help Crowne Plaza Hobart reduce their energy consumption and carbon emissions in line with climate science. 
"Since the installation of the solar panels, there has been a saving of 66.5 tons of CO2 emissions and it's estimated that there will be a 7% reduction in the annual electricity bill" added Linda Collis.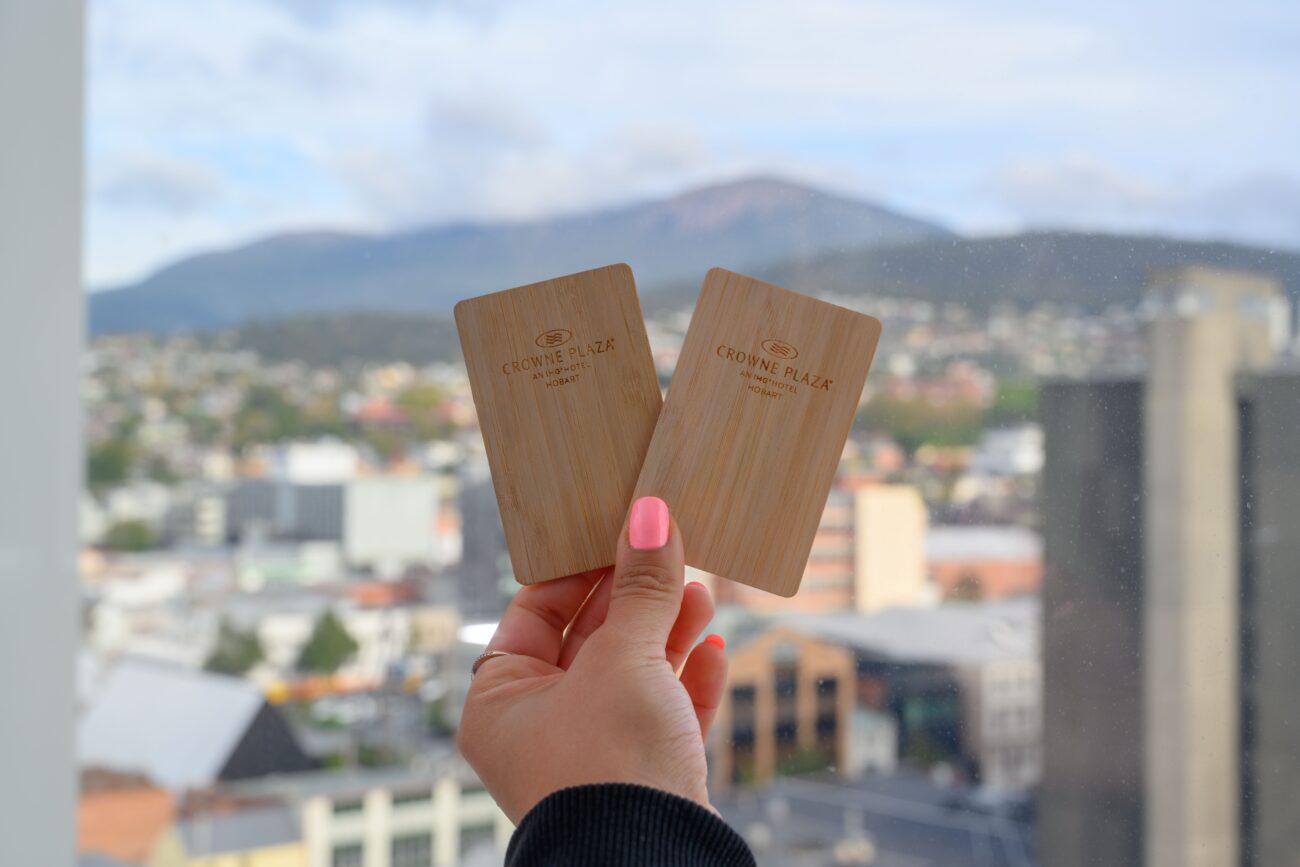 When room automation is activated after 15 to 20 minutes of no guest activity in the room, curtains and blinds will close, with the air conditioning unit going into economy mode. If the sensors detect activity, this mode is deactivated. Across the hotel in the back of house areas, LED lights have been fitted with automatic shutdown for areas not in use. 
Internally, colleagues use digital business cards and e-signature technology for a paperless contracting process. Monthly monitoring of general waste and disposables and energy and water optimisation will ensure these processes meet the IHG Green Engage targets. Guests are contributing to the green savings as well. 
Since implementing the "A Greener Stay" initiative in November 2022, over 1,300 guests have opted in. When guests choose this option, guests staying two nights or more* have the option to opt out of housekeeping services to decrease their environmental impact.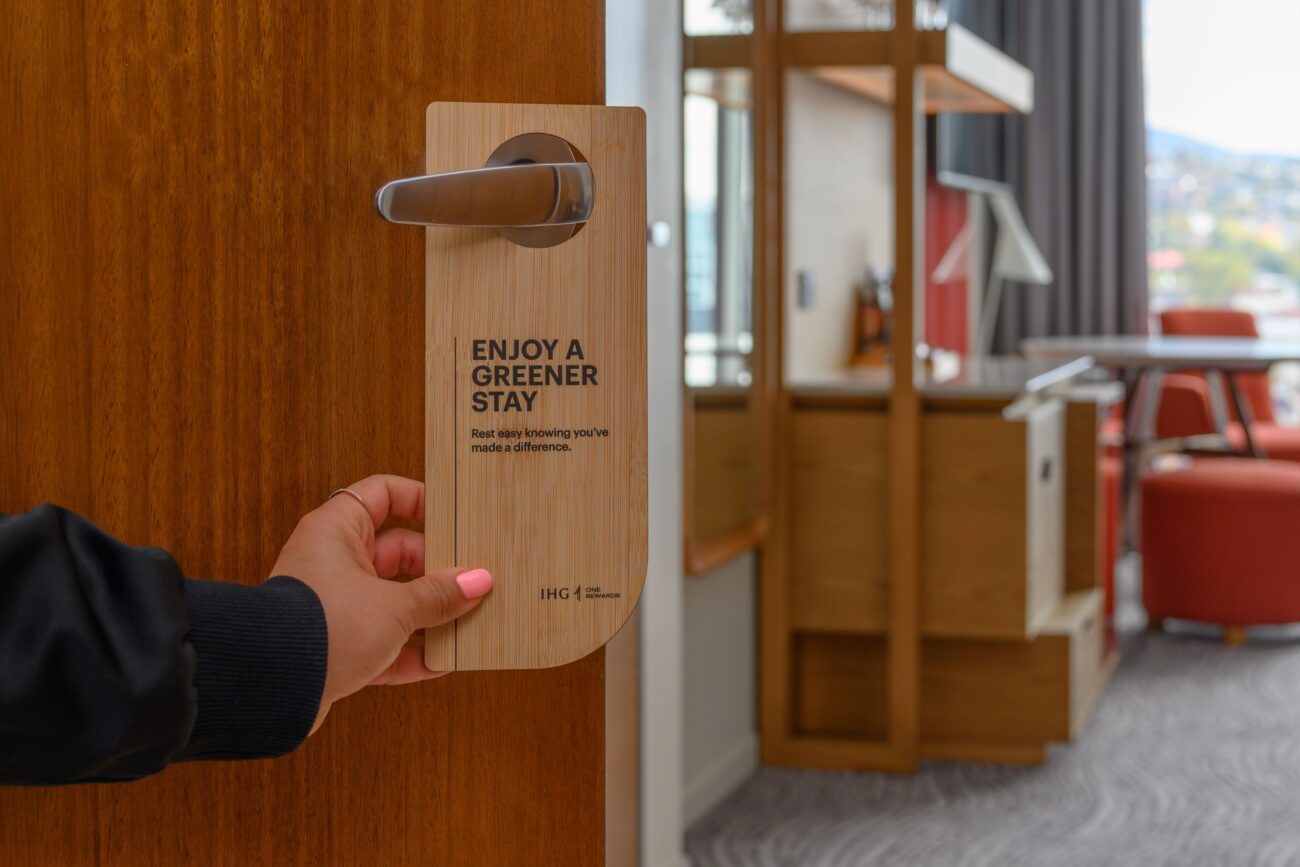 In return, IHG® One Rewards members receive 500 IHG One Rewards points per night. (If guests aren't a member of IHG® One Rewards, it's easy to sign up and earn points immediately.) 
Crowne Plaza Hobart is a 235-room hotel located in the city's central business centre, in close proximity to major government and commercial offices and shopping precincts. Crowne Plaza Hobart features a range of business and meeting facilities including a ballroom, meeting rooms, boardroom and 24-hour access to business centre services. For information head over to their listing on the Find a Supplier page. 
For industry news and more head over to our Stories page.