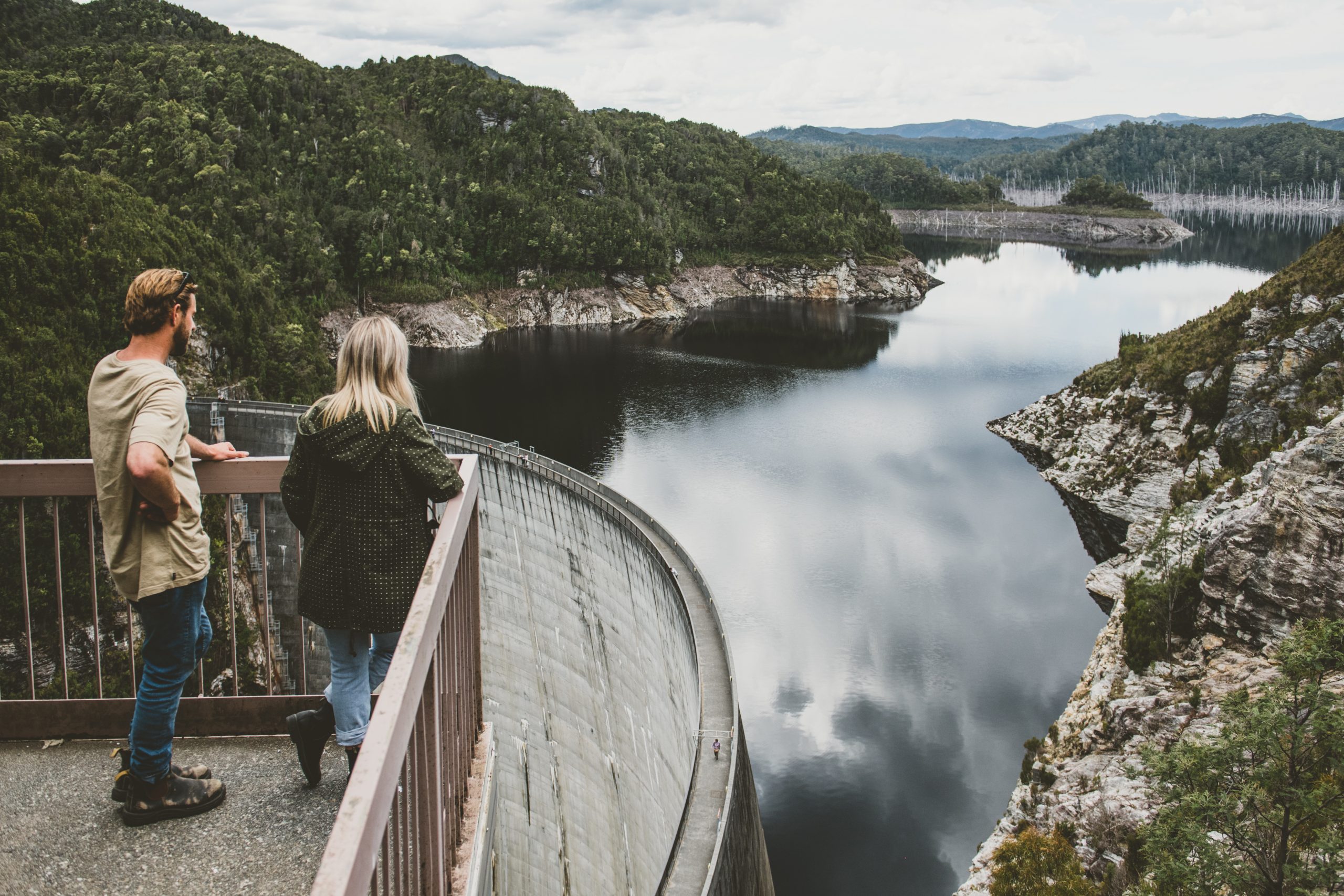 NET CARBON NEGATIVE
For the seventh consecutive year, Tasmania has achieved net carbon negative status according to the latest State and Territory Greenhouse Gas Inventories 2020 released in early June.
Net Carbon Negative
We are enviably, the only state in Australia to achieve this impressive status, with negative 3.73 megatonnes of carbon dioxide equivalent, which is 121 per cent lower than our levels in 1990. This nation-leading result means that Tasmania continues to capture more greenhouse gas emissions than we emit, assisting with the global challenge of climate change.
This major achievement is largely due to our island state's long-term investment in renewables, world's best practice sustainably managed forest estates and ongoing emissions reductions in our waste sector. Some of the initiatives that got us to net carbon negative are decades old and others are relatively new, but each has an important part to play in maintaining our credentials as a carbon sink.
For more than a century Tasmanians have relied on hydro generation to power the state, and Hydro Tasmania is Australia's largest generator of clean, renewable energy. Construction of Tasmania's hydro electric scheme commenced in around 1910 and was a bold vision with works being undertaken in some of Tasmania's most rugged and remote areas, challenging access for workers, supplies and equipment.
This network of power stations and hydroelectric infrastructure largely remains in situ and operational today. It not only meets and exceeds our state's energy requirements, but also forms a trail of important industrial heritage around the state. The notable exception to this of course being the Lake St Clair Pumphouse, transformed into the iconic wilderness retreat, Pumphouse Point! Laying directly in the path of the roaring forties, it is not surprising that wind generation has also in more recent times formed a significant part of Tasmania's renewables strategy, with multiple wind farms constructed around the state and on our Bass Strait Islands.
Continued interest in wind farm investment sees a number of projects by private operators on the drawing board, and the Tasmanian Green Hydrogen Hub Project in the north of the state forms part of an ambitious plan to leverage Tassie's unique advantages of infrastructure and renewable energy credentials to be a leading producer and exporter of green hydrogen. As an island state surrounded by water, we are of course also well positioned to capture and harness wave, tidal and offshore wind resources. Business Events Tasmanian Ambassador Professor Irene Penesis is Research Director for the Blue Economy CRC-Co Ltd.
Professor Penesis has long held the view that this marine resource has the potential to be part of Australia's mix of renewable energy sources given its abundance and predictability, and she led a multi-disciplinary research team working in the field of marine renewable energy from 2012 until early 2020. Capitalising on this wave technology, Wave Swell Energy's King Island project in a world first deployed the Uniwave200, a wave energy unit off the coast of Grassy at King Island in 2021. Now connected to the local grid, the Uniwave further diversifies the renewable sources used on island. A large contributer to our carbon negative status is Tasmania's reforms in forestry management over the last decade, underpinned by a commitment to replant or regenerate a tree for every tree that is harvested in the state.
Earlier in 2022, scientists from the Australian National University and Griffith University delved deep into the national greenhouse gas inventory and identified that Tasmania's remarkable achievement in achieving net carbon negative status is one of the first times on the planet any destination has made such a dramatic reversal from emitter to not just net carbon neutral, but carbon negative.
Whilst our emissions profile continues to be the envy of the nation and the world, as a small island community we value connection and collaboration. This means that as a carbon negative business event destination, we have a lot of learnings to share and a broad network of industry experts, academics, scientists and entrepreneurs we can call upon to bring a local wealth of knowledge to conferences and seminars.
Business Events Tasmania can and regularly does connect Tasmanian leaders with event organisers to facilitate speaking engagements and field trips for the many business events we host each year that share synergies with our key sectors of renewable energy, agriculture, forestry, Southern Ocean and Antarctic Research, advanced manufacturing, science and defence. Talk to us about how we can put you in touch with the right people to enhance your conference programming
with uniquely Tasmanian case studies.