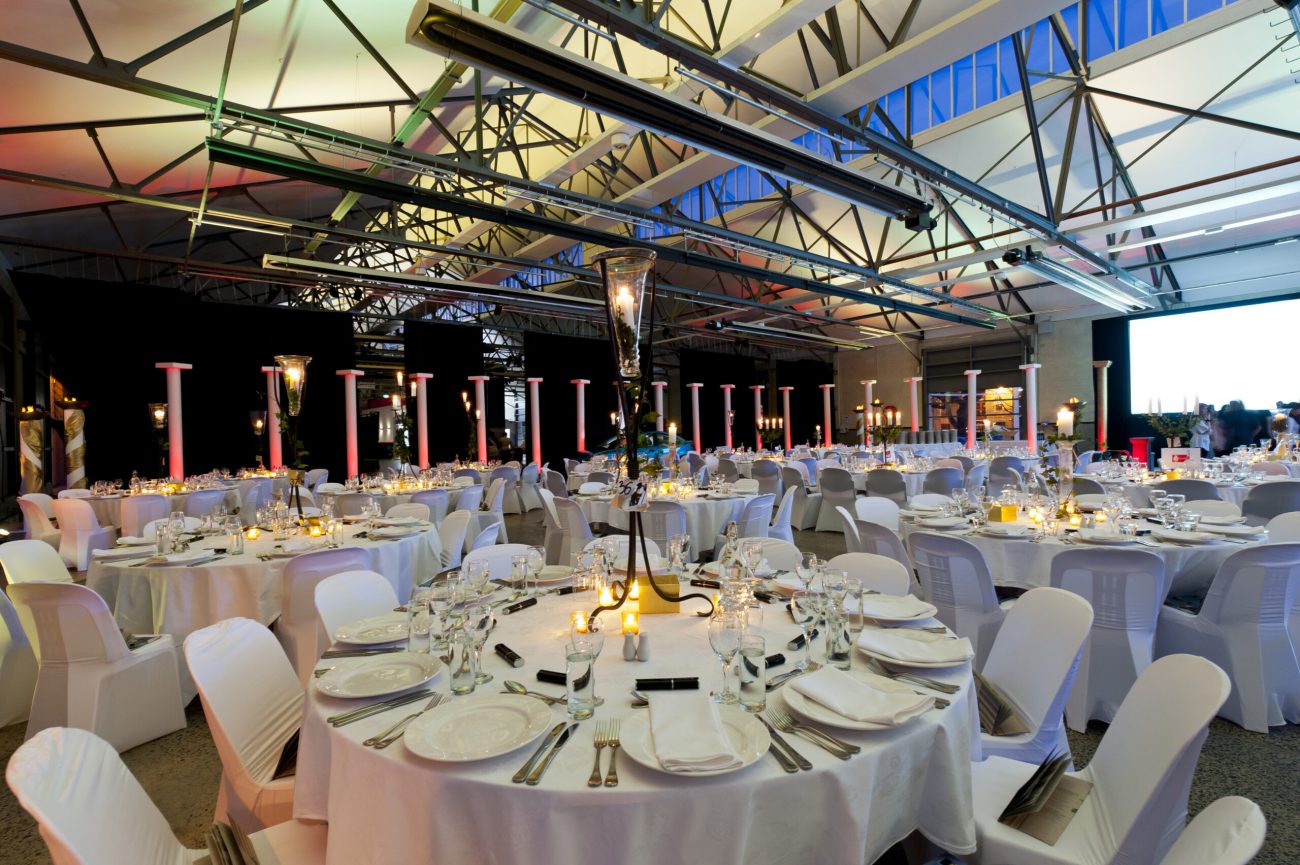 Conference
Creating a unique Tasmanian experience. 
BW Events can cater for up to 1000 guests with all furniture, crockery, cutlery, glassware, linen, mobile kitchens, staff, décor and stylist – in fact absolutely everything to run a seamless event. Choose from their spectacular Tasmanian venues or have them come to the venue of your choice: 
Glen Albyn Estate: 
Perched above the shores of Hobart's Derwent River, Glen Albyn's stunning panorama spans the mouth of the river with expansive views of Storm Bay, Bruny Island and far beyond.  Set on 15 acres of water-bound lush Tasmanian bush land, the estate's sprawling grounds, and exceptional facilities offer a feast of possibilities for any function. You feel a world away, whilst being just 15 minutes from the Hobart CBD. 
Waterline Brooke Street Pier: 
A relaxed private waterfront venue, Waterline is available for private functions and corporate events with the restaurant and lounge bar having a capacity to seat up to 120 guests and stands up to 200.
The Berthing Deck seats 250 and stands up to 450. 
Seagrass Longpoint: 
Situated on the waterfront at Long Point, Sandy bay Beach with water and panoramic views of the Derwent River and beyond. The main space has large sliding doors which open onto surrounding decks so your guests can mingle inside or out. Perfectly suited for any event, 200 for cocktail and 120 seated and can be a casual or formal setting. 
Event Services:  
Catering 
BW Events offers Offsite Catering that proudly showcases Tasmanian food and wine. The team works with your imagination and their innovative expertise to generate an unforgettable setting and culinary experience for your guests. 
Styling & Theming 
Impress your guests with an unforgettable experience. 
With their own styling department, the BW Events team can indulge your every wish with their extensive range of luxury décor items. From stylish simplicity to elegant reality or a hint of quirky fun, they work with your imagination and our innovative expertise to generate an unforgettable setting for your event. 
BW Events Hire 
BW Events are your superior Event & Party Hire Specialist. With 100s of bespoke handpicked products for you to choose from.