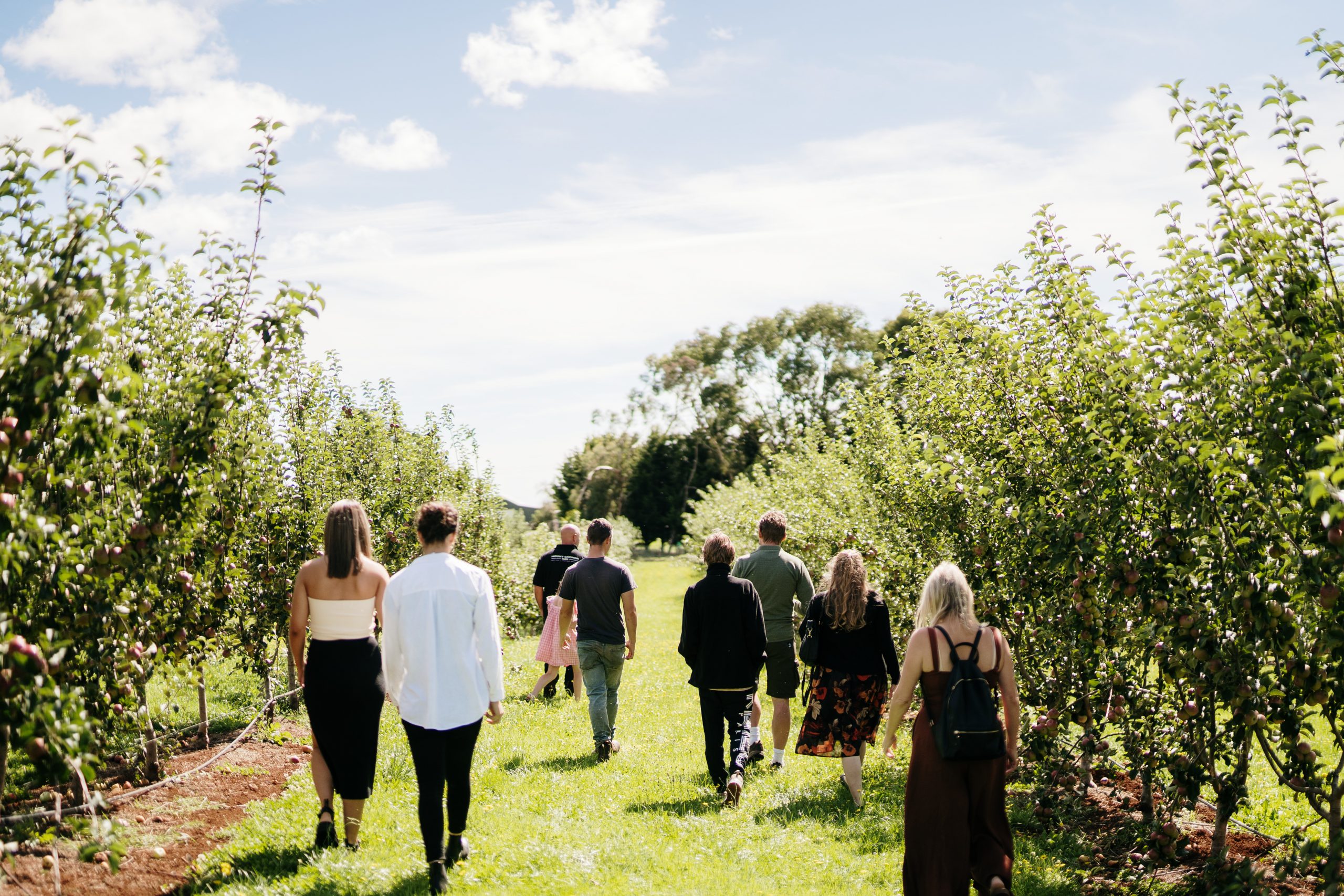 Novotel in the North West
Long known as the engine room of the island, Tasmania's North West Coast sits along a coastline overlooking Bass Strait, the stretch of water separating mainland Australia and the island state. Shallow and subjected to strong currents from both the Pacific and Indian Oceans, this body of water records some of the roughest waves and most treacherous sea faring conditions in the world.
There is no one word to describe this part of Tasmania that is as picturesque in parts as it is rugged in others. Fields of delicate poppies are dotted along coast roads and the annual crop of Table Cape Tulip Farm sees this majestic vast cape awash with colourful bulbs each spring. In contrast, huge jagged pieces of driftwood can be found wedged in piles on rocky shorelines, and the expanse of myrtle, leatherwood and pine trees found in takayna/Tarkine, Australia's largest temperate rainforest and the second largest rainforest in the world, remind us that this is a part of the world that has braced the elements for thousands of years before us. The North West Coast itself is a hub of industry, innovation and entrepreneurship, boasting cool clean waterways, fertile volcanic soils, lucrative mineral deposits and an enterprising population. To speak of the Tasmanian spirit of backing yourself in to push through and find a way, is to speak of the heart of our North West Coasters.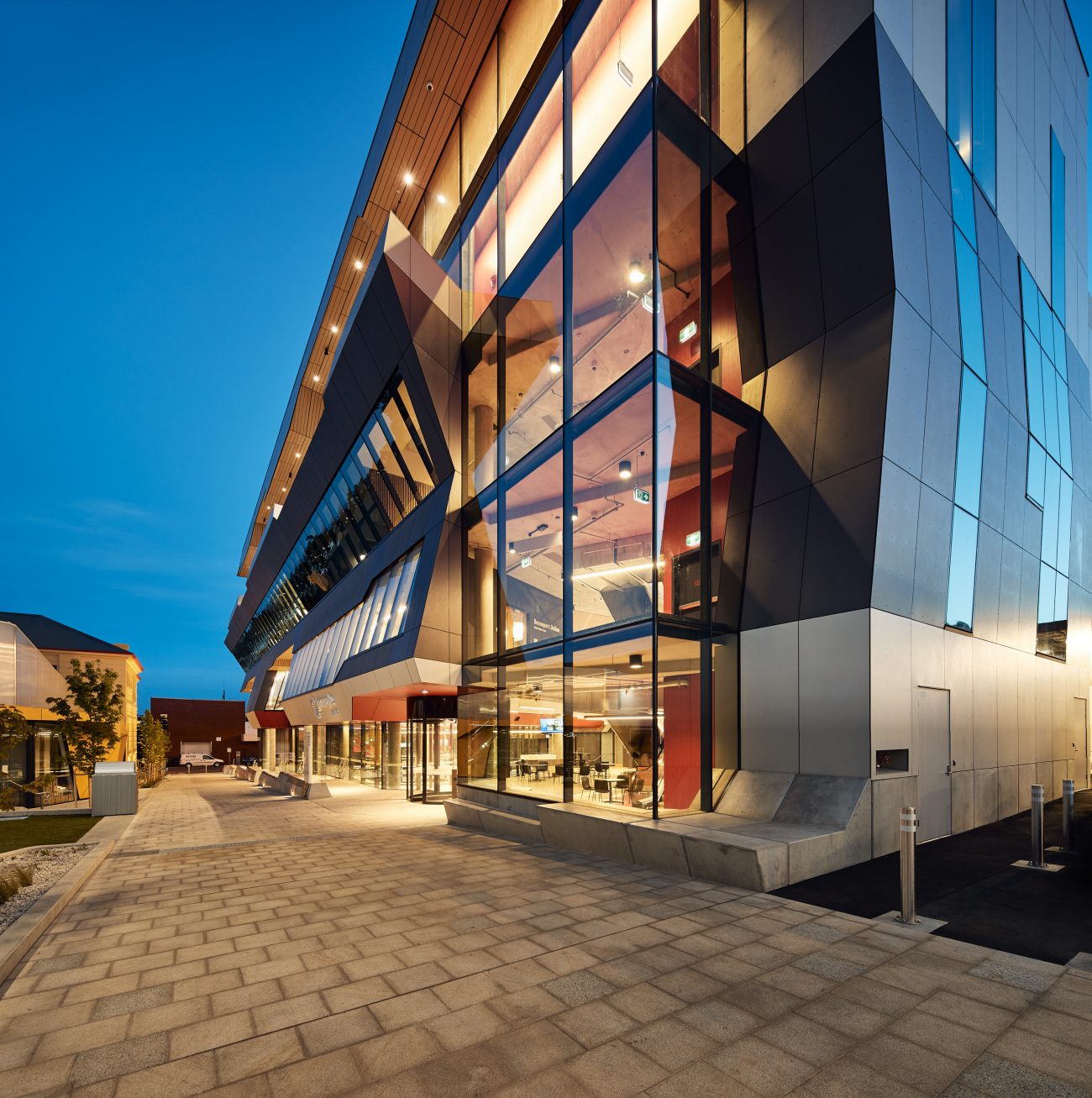 After decades of ingenuity across agriculture, aquaculture, forestry, fishing, mining and advanced manufacturing, the secret of this stunning part of Tasmania is finally out, and the region is adding tourism and events to a long list of industries it excels in. Central to this is the paranaple precinct in Devonport, with the opening in 2018 of the paranaple centre providing a contemporary conference, convention and events centre in the heart of North West Tasmania.
The name paranaple is a local Aboriginal word for the section of the Mersey River that flows through Devonport and into Bass Strait. The floor to ceiling windows on the top floor of the convention centre frame the spectacular view of the mouth of the Mersey River and Bass Strait, serving as a stunning backdrop for business events. Offering modern facilities for up to 400 delegates, paranaple is located within a stone's throw of accommodation, restaurants, artisan markets, activities and attractions, with the airport less than 10km away.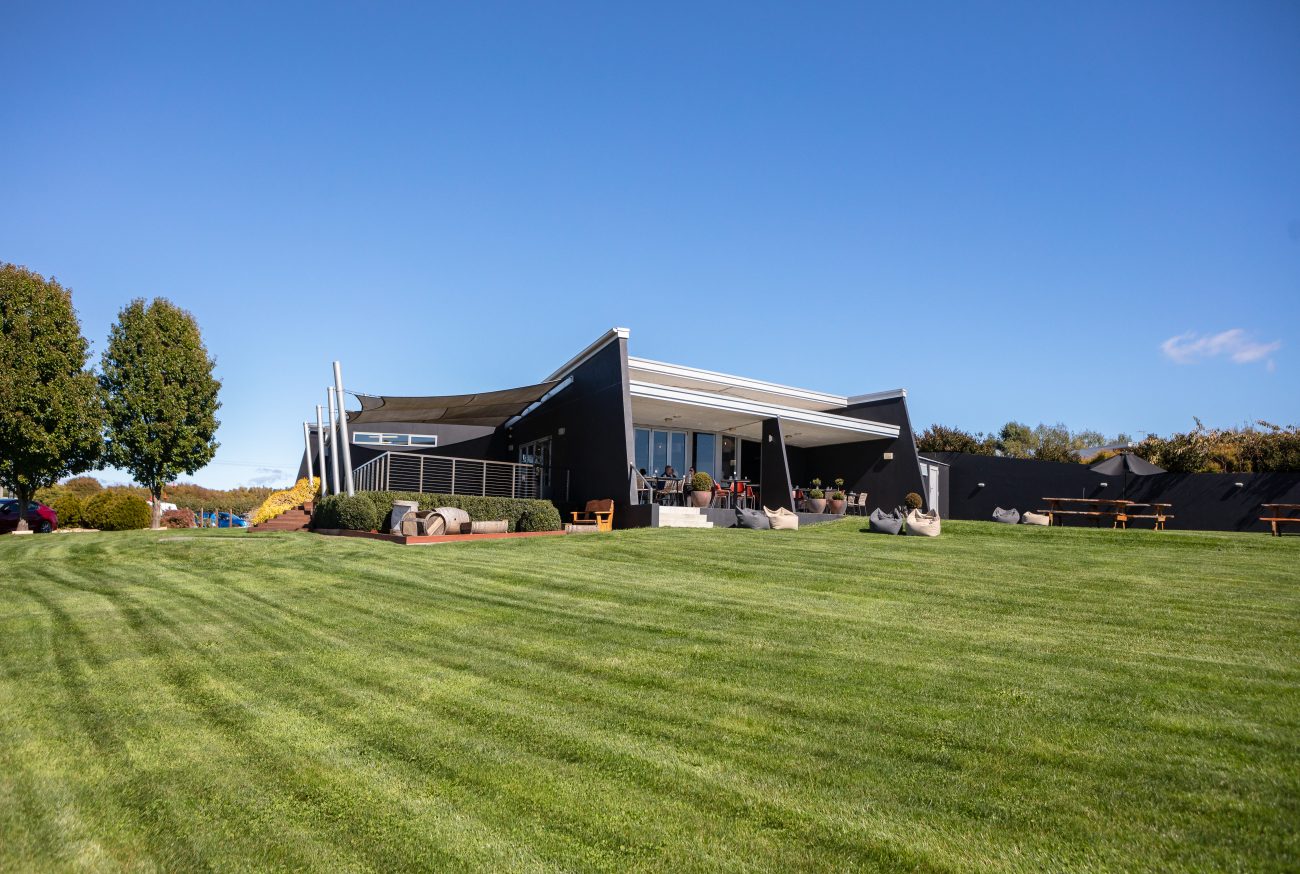 The convention space converts into three separate rooms, suitable for smaller conferences, trade shows or workshops. Plenary rooms are available in the adjacent paranaple arts centre, together with multiple break-out rooms throughout the art gallery, and there is even a freight elevator capable of moving vehicles! Significantly increasing the North West Coast's capacity
to host larger conferences and events is the hotly anticipated opening of the Novotel Devonport last month. Overlooking the Mersey River, the four star hotel offers guests a selection of 187 spacious accommodation rooms including standard, superior and deluxe guest rooms with a choice of city or river views, in addition to a selection of luxurious executive suites.
Restaurant and bar Mr Good Guy offers diners a flavour filled menu of Southeast Asian street food, utilising the best Tasmanian produce. The hotel also has 24 hour room service, 24 hour fitness centre and direct access to the paranaple convention centre. Known as an agricultural hub and food bowl, it is therefore not surprising that the region is home to a number of nearby
agritourism venues for offsite functions. Ghost Rock Wines is nestled amongst the patchwork of fields dotted along the coast line of Wesley Vale at Northdown. Unashamedly the Ghost Rock team refer to their part of the world as 'God's Country', with their Vineyard overlooking the ever changing vista of Bass Strait.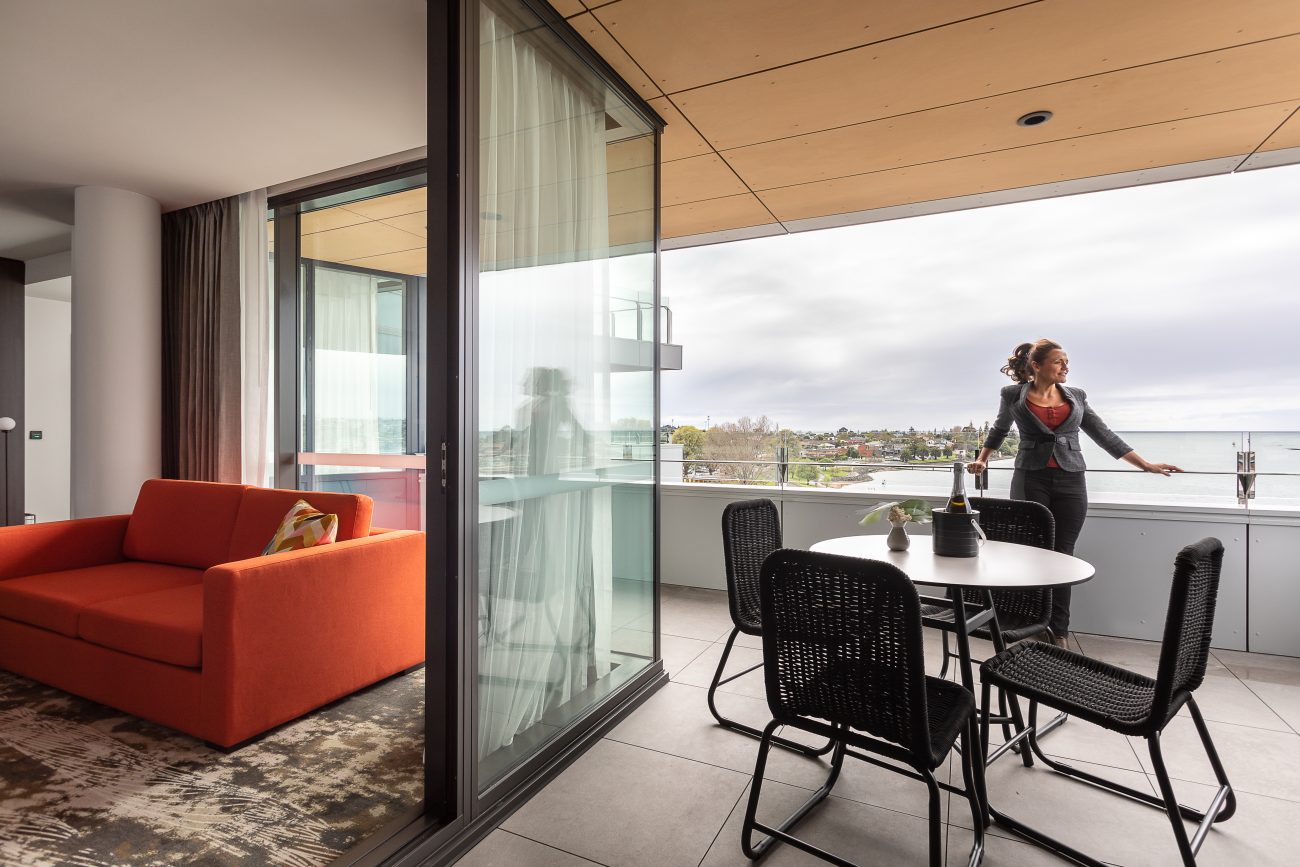 Here at Ghost Rock the team are all about the wine, offering tastings and a modern lunch menu featuring fresh local produce at their vibrant cellar door, making a visit to Ghost Rock a truly unique Tasmanian wine experience. Slightly further afield is Mount Gnomon Farm, set amongst the Dial Ranges, a tract of wilderness that spans from the township of Penguin to Cradle Mountain. Owner Guy and his family call this place home, along with their free range pigs, chickens, sheep, cows and a host of international and local guests! Mount Gnomon Farm has its own restaurant, farm butchery, 1000 tree cider orchard and beautiful French style gardens. The recent addition of a barn has added all-weather capability to host up to 250 guests seated, providing delegates with an immersive farm experience offering a connection to land and opportunity to learn about regenerative and sustainable agriculture.
The North West Coast is home to a great many industry experts, innovators and entrepreneurs, all with an interesting story to share. The Business Events Tasmania Team can, and regularly does, connect event organisers with our broad network of Tasmanians to enhance conference programs through presentations and study tours. A business event in the North West Coast's contemporary amenities is free from the noise and clutter of larger destinations. Representative of the vastness of the ocean it overlooks, the paranaple precinct offers delegates the space and time to get to the heart of what really matters, amongst a community of locals who already know.