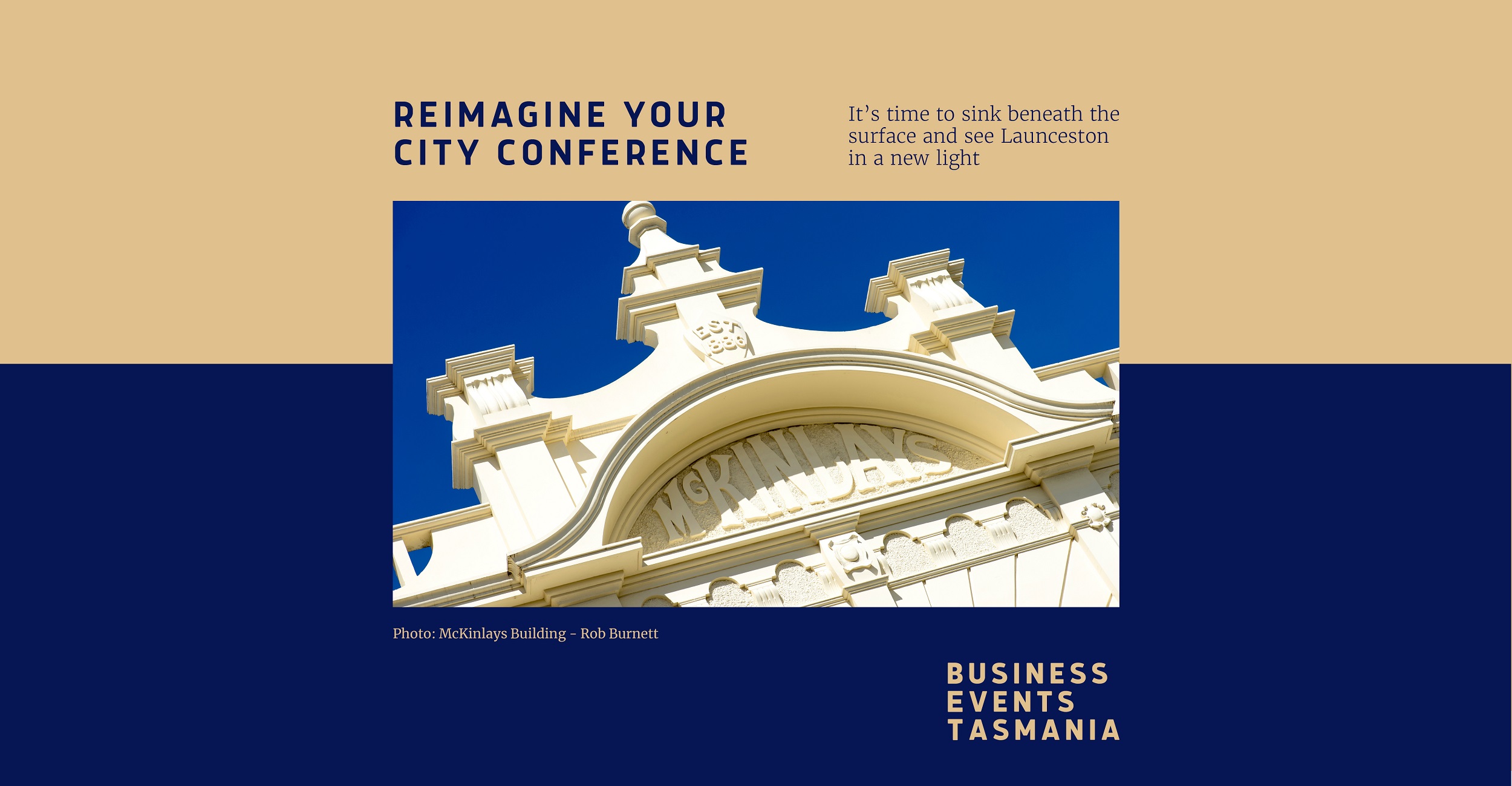 Launceston – Reimagine your city conference
We invite you to discover a city made not by what meets the eye, but by the stuff that doesn't.
It's time to sink beneath the surface and see Launceston in a new light.
Imagine an unrushed city conference and a warm local welcome.
Imagine authentic experiences alongside crafters, farmers and creators.
Imagine professional and capable delivery without pretence.
Imagine walking and sightseeing outside coach transport.
The perfect location for conferences up to 500 delegates, let Business Events Tasmania work with you to deliver an exceptional event. Funding opportunities exist through Tasmania's Business Events Attraction Fund.