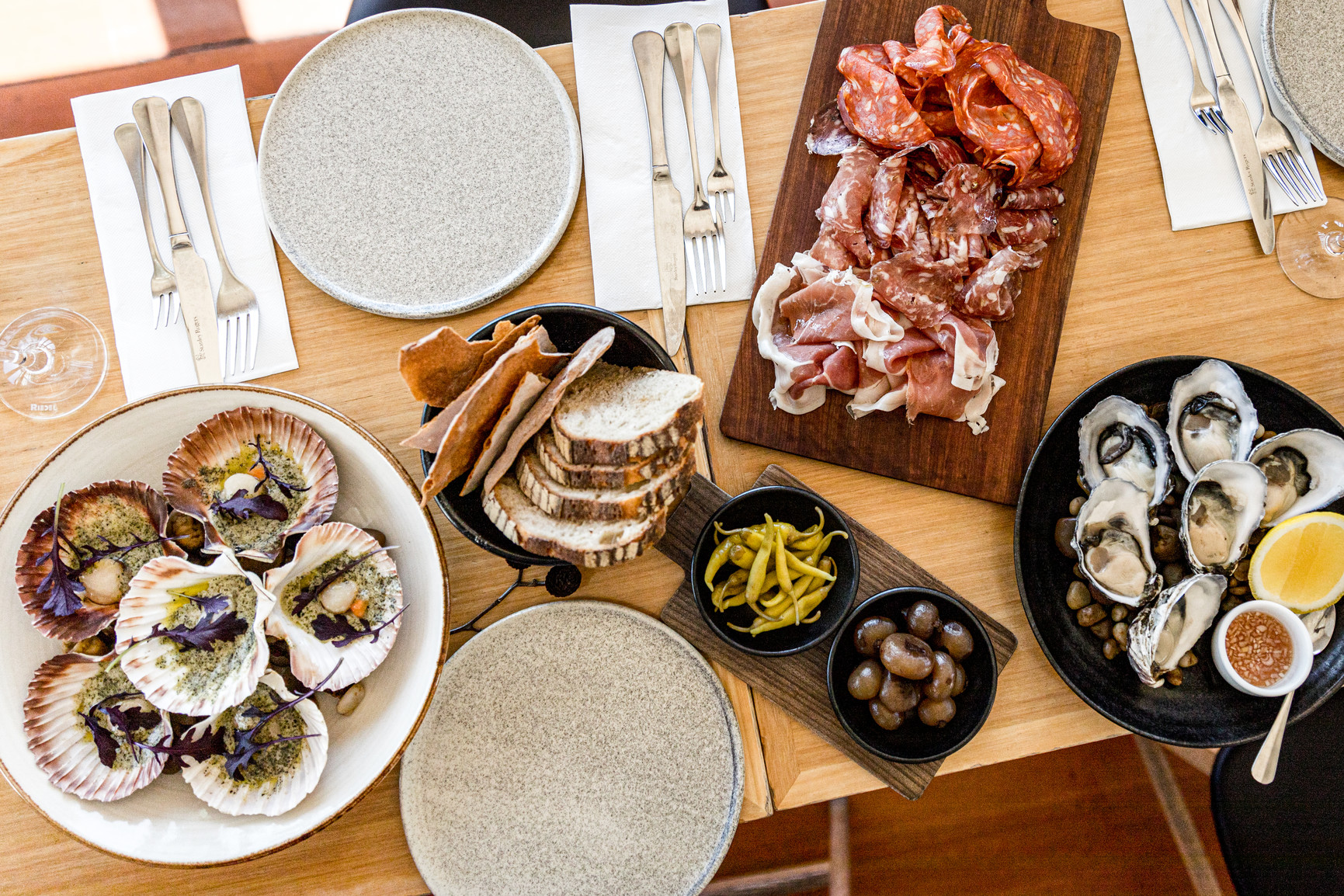 LAUNCESTON – CITY OF GASTRONOMY
Launched in 2004, the UNESCO Creative Cities Network aims to strengthen cooperation among cities and help guide economic, social, cultural and environmentally sustainable development.
To be approved as a City of Gastronomy, cities need to meet a number of UNESCO criteria, including:
Vibrant gastronomy community
Indigenous ingredients used in traditional cooking
Traditional food markets and traditional food industry
Tradition of hosting gastronomic festivals, awards and contests
Respect for the environment and promotion of sustainable local products
Although no secret amongst Tasmanians, with the UNESCO brand recognised world-wide, Launceston's inclusion in this program cements what northerners of the island state have already known for a very long time. The region is an agricultural hub of world class fresh produce home to hundreds of food producers, dozens of vineyards and a long history of flour mills, with primary producers and artisans harnessing the rich and productive terroir of the north of the state.
For Andrew Pitt, Non-Executive Director of Launceston Gastronomy, this honour is about embracing the whole of Launceston's food system and supply chain, from the paddock to the manufacturing process to retail sales.
"It's all about making this city and this region world famous for what we do here in sustainable food systems and gastronomy," says Mr Pitt.
"The big aspect of it is looking to collaborate with other cities around the world who are also thinking in creative and collaborative ways to solve problems and also environmental sustainability issues."
Tourism and hospitality leader and restauranteur Bianca Welsh, co-owner of Stillwater Restaurant and Seven Rooms and Black Cow Bistro located in Launceston, says the recognition by UNESCO gives her confidence that the city's amazing food and beverage culture is comparable to and recognised on a global stage.
With private intimate dining rooms and a reputation for serving fresh food grown locally, by producers who rely on the attributes of their natural environment, Stillwater and Black Cow Bistro are prime examples of Tasmania's famed reputation for paddock to plate experiences.
"The access we have to producers is amazing, so this recognition is fantastic and makes us even more grateful for what we have right on our doorstep" says Ms Welsh. The connection between paddock to plate is so intrinsic for Karen Burbury, owner of Launceston establishments Cataract on Paterson and Rupert and Hound, that she describes herself as a "farmer pretending to be a restauranteur"
Karen and her husband operate wool and fat lamb production on their 1140-hectare property in Tasmania's Midlands, along with diversified cropping including poppies and hemp. For Karen, produce provenance and supporting local growers is non-negotiable.
"As a primary producer myself, I am absolutely passionate about supporting local growers and knowing exactly where the food we are serving in the restaurants has come from" she says.
"From working with emerging micro growers to making sure fresh fruit from larger suppliers is locally grown, and chatting to our fisherman so we can tell our customers precisely which coastal region of Tassie their cray was caught, we have great relationships right across our supply chain to deliver the very best quality in our venues, prioritising seasonal Tasmanian produce."
With agritourism well and truly on the rise in Tasmania, cellar doors, farm gates and regional cooking schools now offer an extensive range of unique epicurean experiences well beyond traditional tastings.
Everything from truffle hunting, farm tours, gardening classes and gin making is available for groups of all sizes, with Josef Chromy Wines even offering yoga amongst the vines.
An event held at one of the many special locations northern Tasmania has to offer guarantees an unsurpassed gastronomic experience and an opportunity to learn about the island state's food culture, whilst enjoying a hearty side of storytelling from a true character of the island, that northerners can now shamelessly boast, is officially world class!
Northern Tasmania's City of Gastronomy status not only solidifies the region's reputation for exceptional food production, its testament to what a proud, connected community of farmers, producers, wine makers, distillers, tourism and hospitality operators and scientists supported by Local Government and UTAS can do when brought together by love of place.