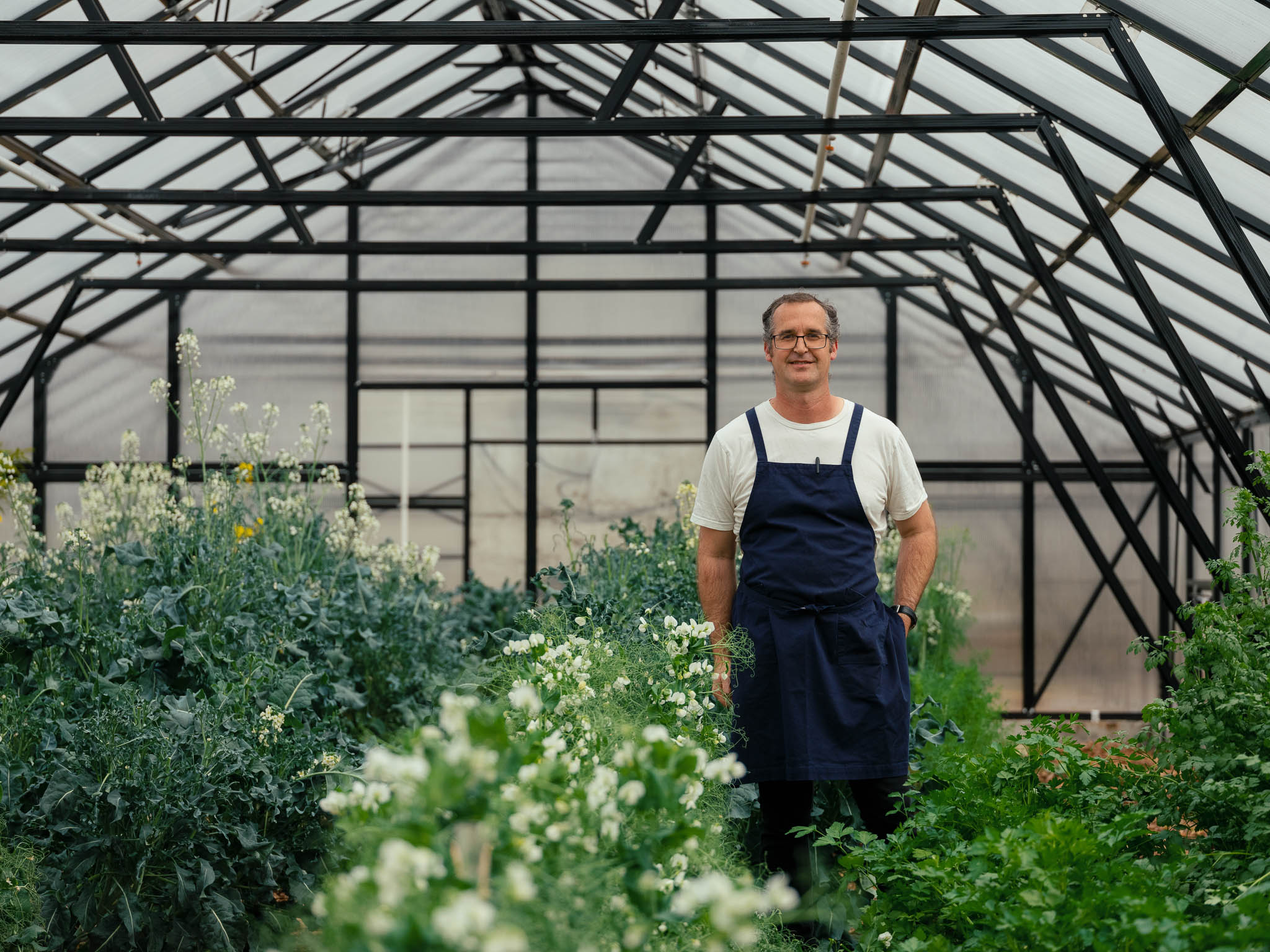 EAT with us
Already well known for The Agrarian Kitchen Cooking School and Farm established within their home in The Old Schoolhouse in Lachlan, the pair were seeking a property for the next chapter of the agrarian journey when they found their current location in Southern Tasmania's picturesque Derwent Valley, just 35 minutes from Hobart.
Despite a harsh and difficult history and being abandoned for many years, Rodney and Severine saw immense potential in this vast space with large windows and high ceilings lined with original ornate pressed tin. After a lot of hard work, in June 2017 The Agrarian Kitchen Eatery welcomed its first diners, and in doing so, reset the trajectory of this once haunting site, that is now a vibrant place for people to gather in celebration of fine Tasmanian produce.
For Rodney and Severine a truly local food experience is the essence of The Agrarian Kitchen Eatery, growing over 95% of their own produce in the Eatery's walled garden spanning one acre and established in a former exercise yard behind the Bronte building.
The remainder is sourced from their own farm, the community garden across the road or a network of local gardeners, producers, farmers and fisherman. The daily menu is seasonal and is weeks, months and sometimes years in the making, beginning when seeds are planted. Fundamental to the kitchen is cheese making, whole animal butchery, smoking, fermentation, wood-fired cooking, bread making and charcuterie, culminating in a menu of ingredients of integrity that speak for themselves and produce that is at its very best the day it is served.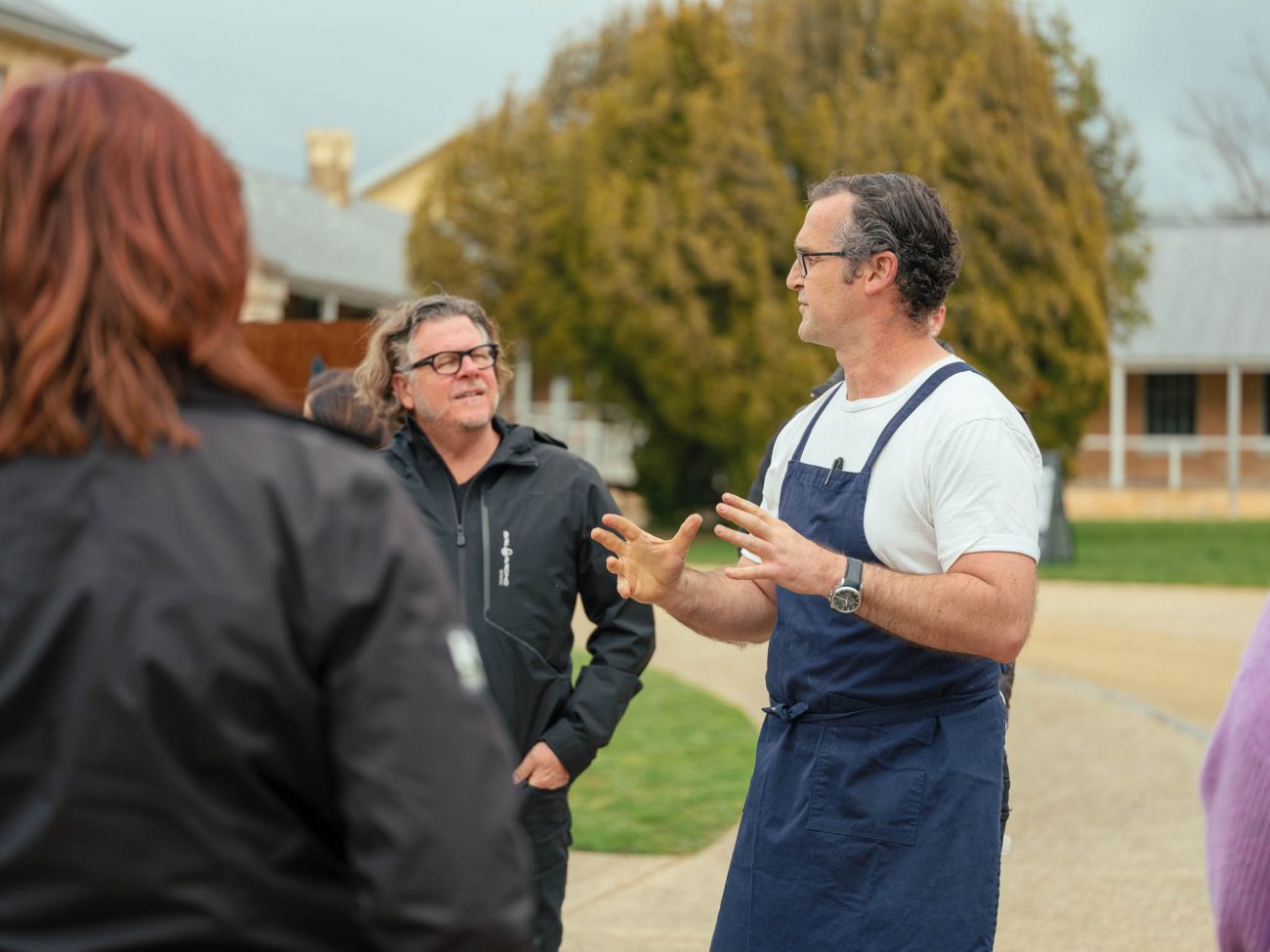 An accomplished chef and food editor completing his apprenticeship at Tetsuya's and working for Australian Gourmet Traveller for a number of years, Rodney has developed strong relationships with the region's growers and farmers, allowing his team to cook good authentic food with real ingredients. In 2020 the kiosk opened as a casual outdoor food offering with a seasomal menu utilising the Agrarian's amazing produce in pastries, cakes, sandwiches and salads, that sees many a Hobart local driving up to the Derwent Valley to sit on the lawns in front of the Eatery and soak up the sunshine every weekend.
Coming full circle, Rodney and Severine have recently reopened the cooking school on site, which along with the garden, provides a space for learning, insight and inspiration where visitors can take garden tours, cooking classes gather ingredients for the day or where keen gardeners garner knowledge during
workshops.
The Agrarian Kitchen Eatery is a favourite stop on Business Events Tasmania famils, where groups enjoy the warm and generous hospitality of Rodney and Severine over lunch in the private dining room. With a focus on food provenance, there is a story of collaboration, enterprise and imagination behind each course and time and again guests are captivated as Rodney explains the ingredients in great detail.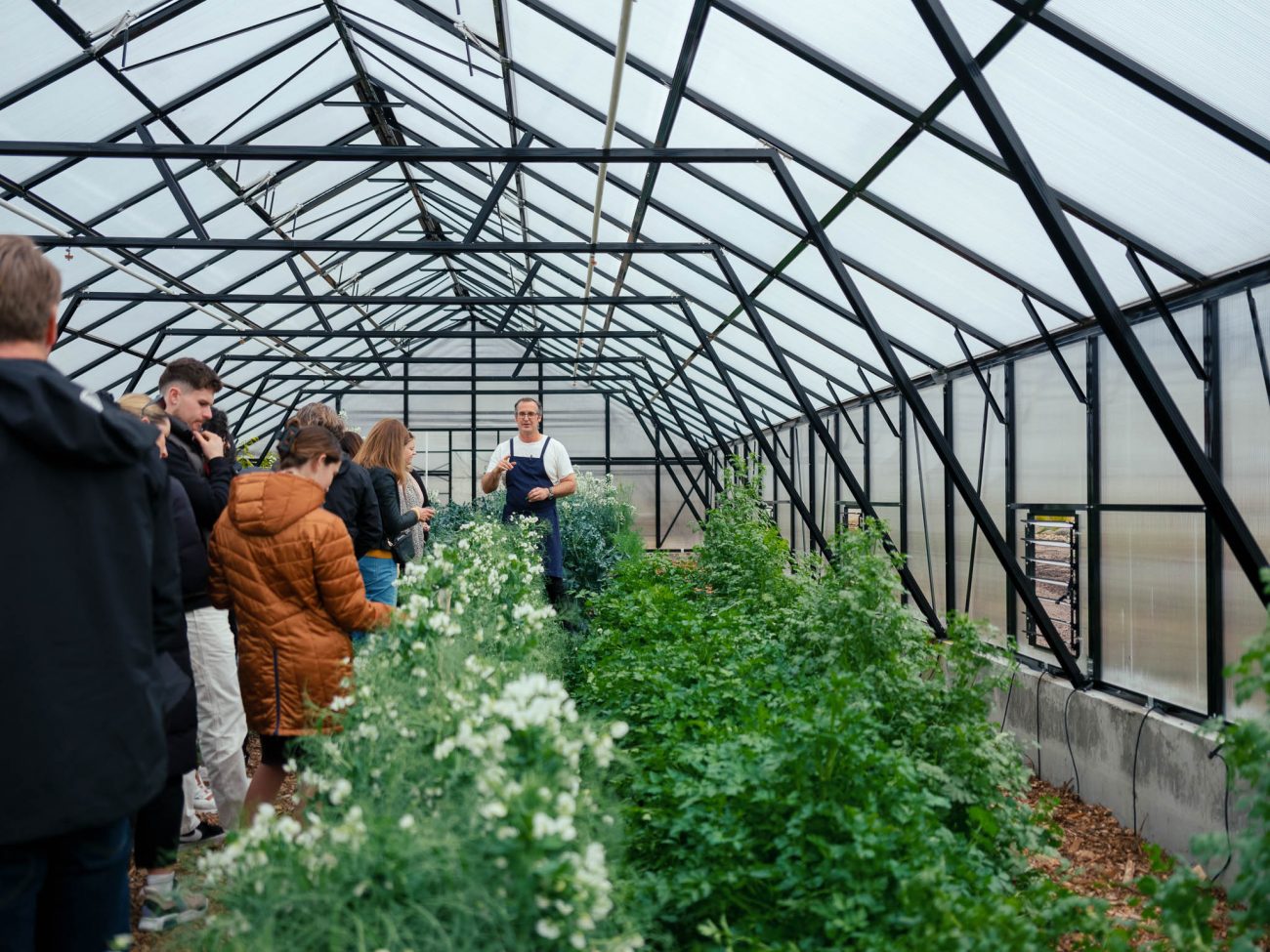 At Business Events Tasmania when working with our clients to develop itineraries and encourage event organisers to hold a business event in the island state, we often speak of the Tasmanian way of backing yourself in to achieve success. Sometimes it can be hard to summarise this concept succinctly in words, but we are fortunate to have so many examples of this
spirit and tenacity within our community.
Rodney and Severine's endeavours of opening an eatery amongst the grounds of a deserted asylum in a small regional town to acclaim, growth and success, perfectly illustrates precisely the leap of faith we mean.