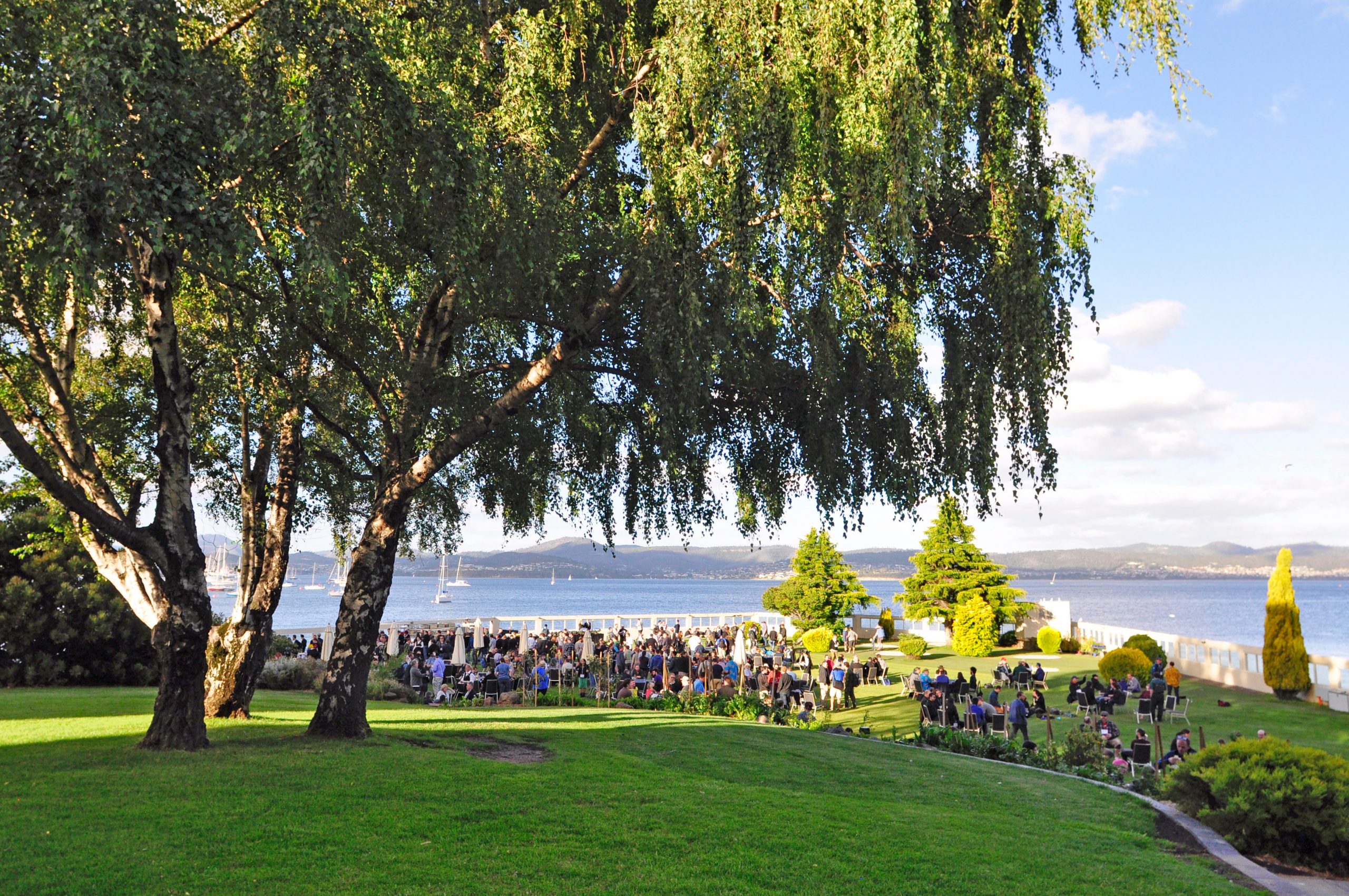 CONFERENCE with us
It's a simple fact, business events in Tasmania are not the same as other destinations. This is because a strange thing happens when you arrive in Tasmania. Your thoughts start running at the pace they were meant to, and you start to see things differently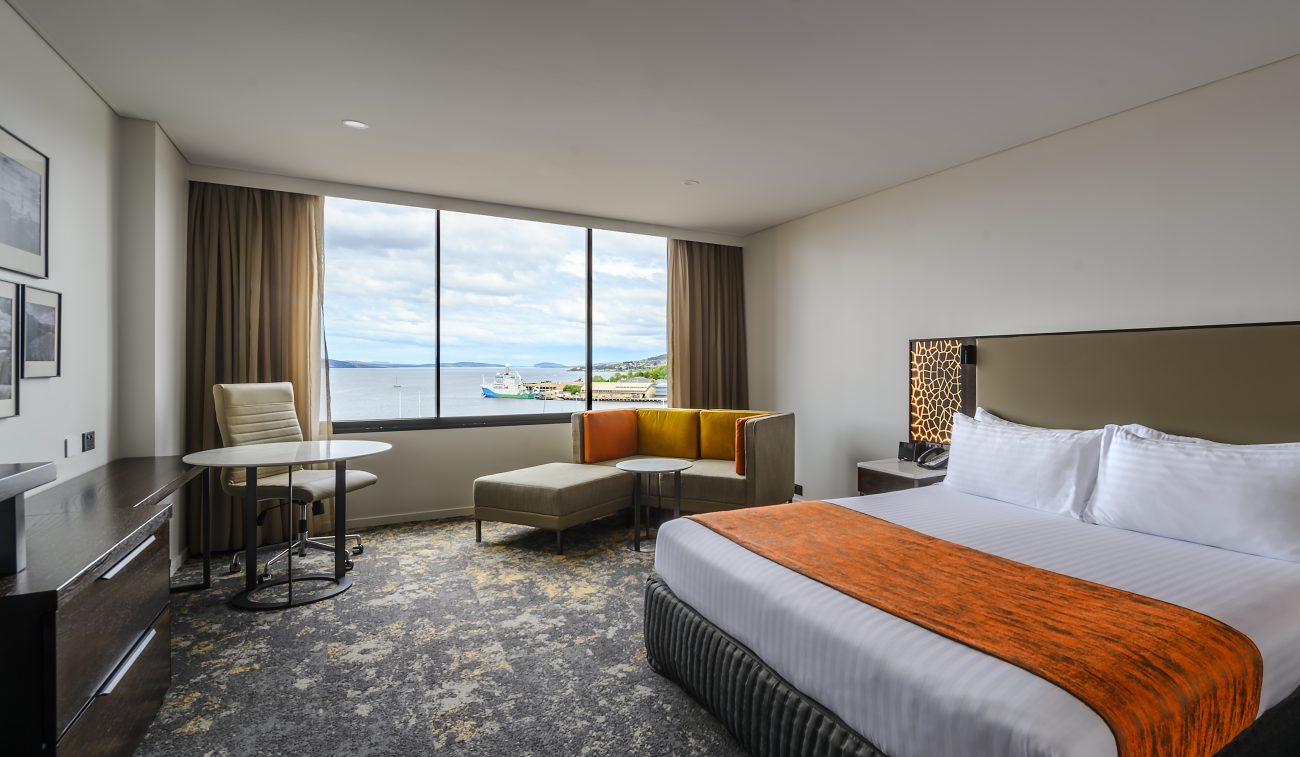 For these very reasons, often our island state battles the misnomer that we are too small to host larger association conferences, but this could not be further from the truth. Not only does Tasmania have the capacity to host events of up to 1100 delegates, we also do it in our unique style, enhancing event programming by providing opportunities to deliver an immersive Tasmanian experience for large delegate numbers.
One of Tasmania's most wellknown and biggest conferencing venues is Hotel Grand Chancellor Hobart. Overlooking Hobart's picturesque working harbour, Hotel Grand Chancellor Hobart has facilities for 1100 delegates, 11 flexible function spaces and can accommodate 125 trade exhibition booths. A recent refurbishment of guest rooms at the hotel is now complete, further enhancing the offering of Tasmania's largest purpose-built conference and events facility. The cotemporary rooms are spacious with a tasteful interior, many enjoying picturesque views of Hobart's River Derwent and kunanyi/Mount Wellington.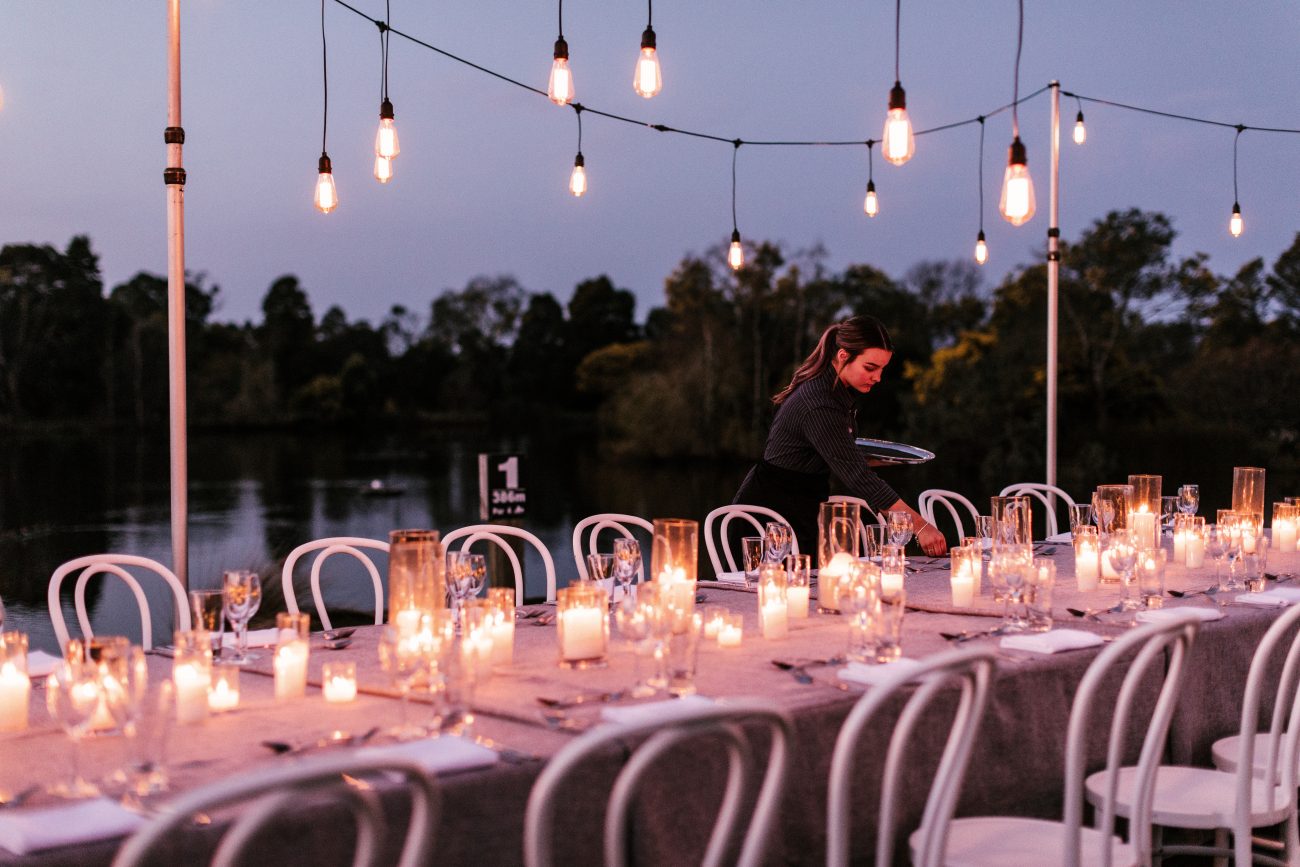 Adept at hosting larger association conferences, the team at Hotel Grand Chancellor Hobart guided by General Manager Ralph Freckelton, have come up with creative ways to amplify the delegate experience onsite, by providing a quintessentially Tasmanian experience in-house. Hotel Grand Chancellor Hobart's 'Meet the Maker' events are a carefully curated showcase of Tasmania's finest fresh produce, seafood, wine, whisky, spirits, cheese and chocolate.
Tasmanian producers are invited into the hotel to share product, knowledge and tastings with delegates, across a number of food market style booths. Here, delegates not only get to sample some of the most amazing fresh produce Tasmania has to offer, and is known across the world for, but also personally meet the passionate Tasmanian artisans who have dedicated their lives and careers to their craft of harnessing the elements of their island to create gourmet products… all without leaving their conference venue.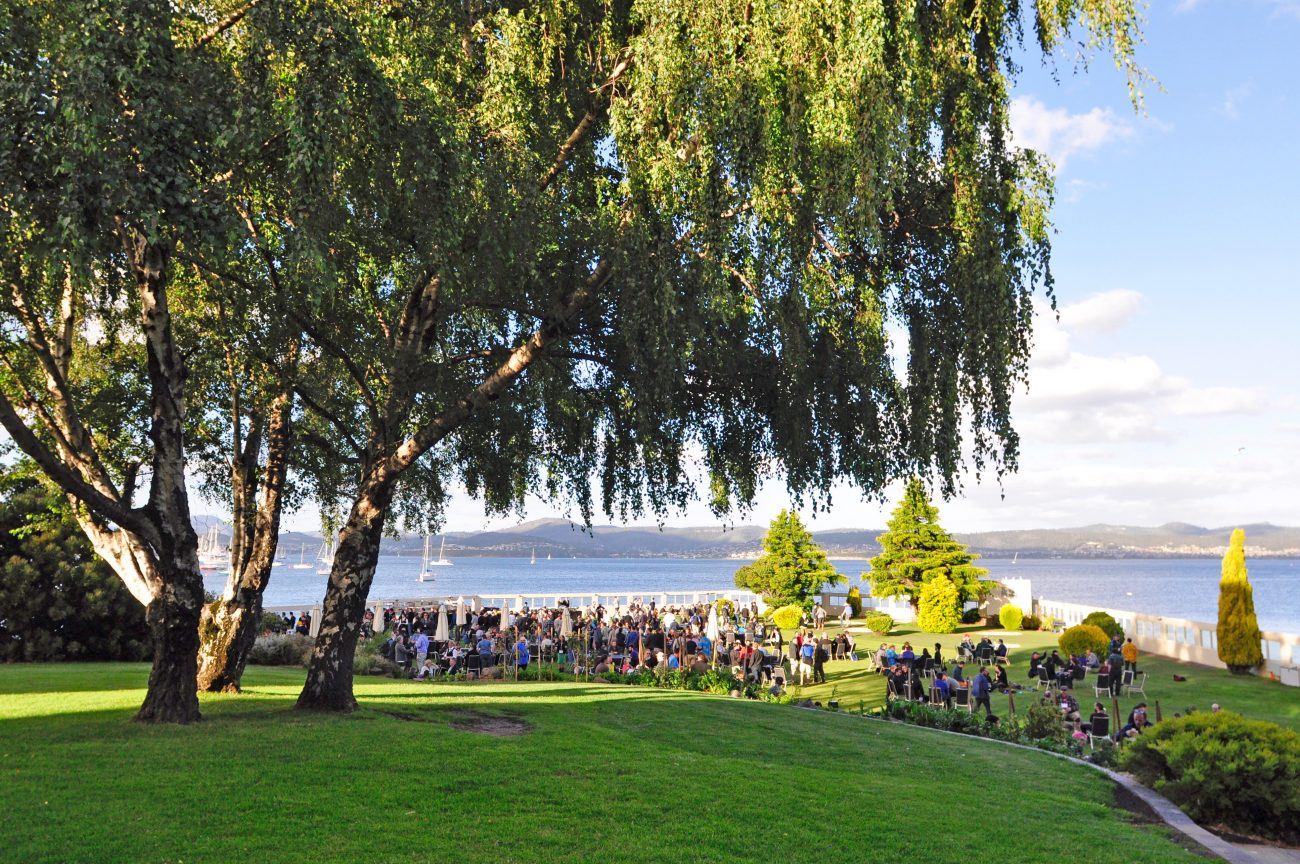 Wrest Point Hotel & Conference Centre is located in the yachting hub of Sandy Bay, just five minutes from Hobart's city centre and 25 minutes from Hobart Airport. Overlooking the River Derwent, the venue has many ways to enhance the delegate experience given this close proximity to the water. The interior is versatile with multiple spaces for conferences, meetings, trade shows and events. Outside, the sprawling grounds and absolute waterfront location is a picturesque and truly unique backdrop for cocktail functions or marquee dinners on the lawns, set against mesmerising water and mountain views. A private jetty also gives exclusive access for water transfers and ferry touring on the River Derwent, offering direct access to several
waterfront locations, including Mona.
In historic Launceston, popular conferencing destinations include Hotel Grand Chancellor Launceston right in the heart of the city and Country Club Tasmania located amongst picturesque bushland surrounds just minutes from the Launceston airport and CBD. Country Club has a range of indoor and outdoor spaces available, with a professional and experienced events team. Their passionate team of chefs work with clients to deliver bespoke menus from a casual BBQ on the driving range, to a gourmet dinner for hundreds overlooking the resort's 18 hole golf course.
Country Club has 182 hotel rooms with 4.5- star facilities in a selection of accommodation types, allowing delegates to stay on site close to all amenities. With easy access to local activities and experiences in one of Tasmania's most walkable cities, Hotel Grand Chancellor Launceston offers flexible facilities, including eight dedicated conference and event rooms, ideal for conferences, incentives, trade shows and gala dinners
Tasmania's spacious and accommodating conferencing venues allow us to host events of scale right around the state, with our small geographic size working in our favour. A business event in Tasmania puts delegates right at the heart of the action for conference programs seeking to include study tours or site visits to connect with our key industry sectors across agriculture, renewables, Antarctic and Southern Ocean research and science and technology to name a few. Our cities are easily walkable and hotels and offsite options are readily accessible from our major conference venues.
These key factors make Tasmania an island that connects delegates to our people, our place and our culture. Tasmania's strength as a
business events destination is that we can host business events for large numbers without compromising on this connection. Down here, taking a different look at the world is the rule of the day, and Tasmania is a place where delegates can leave behind the noise of the everyday to get to the heart of what really matters.