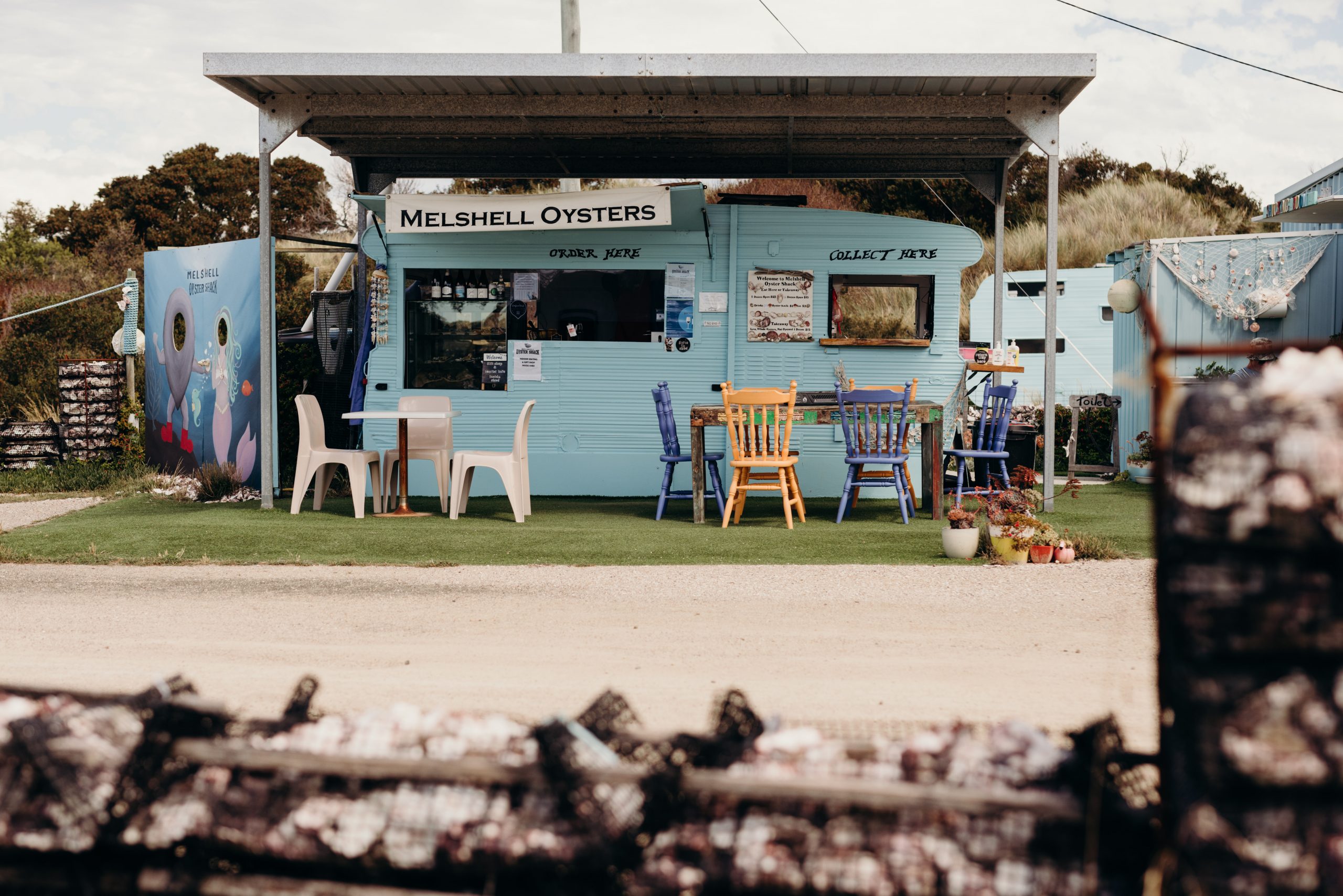 ADVENTURE with us
We at Business Events Tasmania are a passionate bunch of Tasmanians, fortunate enough to have one of the best jobs in the world – helping our clients discover all that our special island home offers!
Much like the Killiecrankie diamonds nestled on the granite shores of Flinders Island, fragrant black truffles hidden amongst the trufferies of the Meander Valley, Rock Lobster tucked away in the sea caves of the East Coast or the autumnal tones of the fagus of our alpine regions that emerge once a year, Tasmania is an island of people, places and experiences that are hidden treasures waiting to be discovered.   
We love nothing more than assisting our clients to create bespoke experiences to take their delegates on an island adventure that is truly immersive in Tasmania's culture, community and natural wilderness.  
As our recent famil guests discovered firsthand, working with Business Events Tasmania gives you access to some of our state's best kept secrets, with 17 hosted delegates journeying from north to south, and across to Tassie's iconic East Coast on a five day itinerary unlocking some of the state's hidden treasures…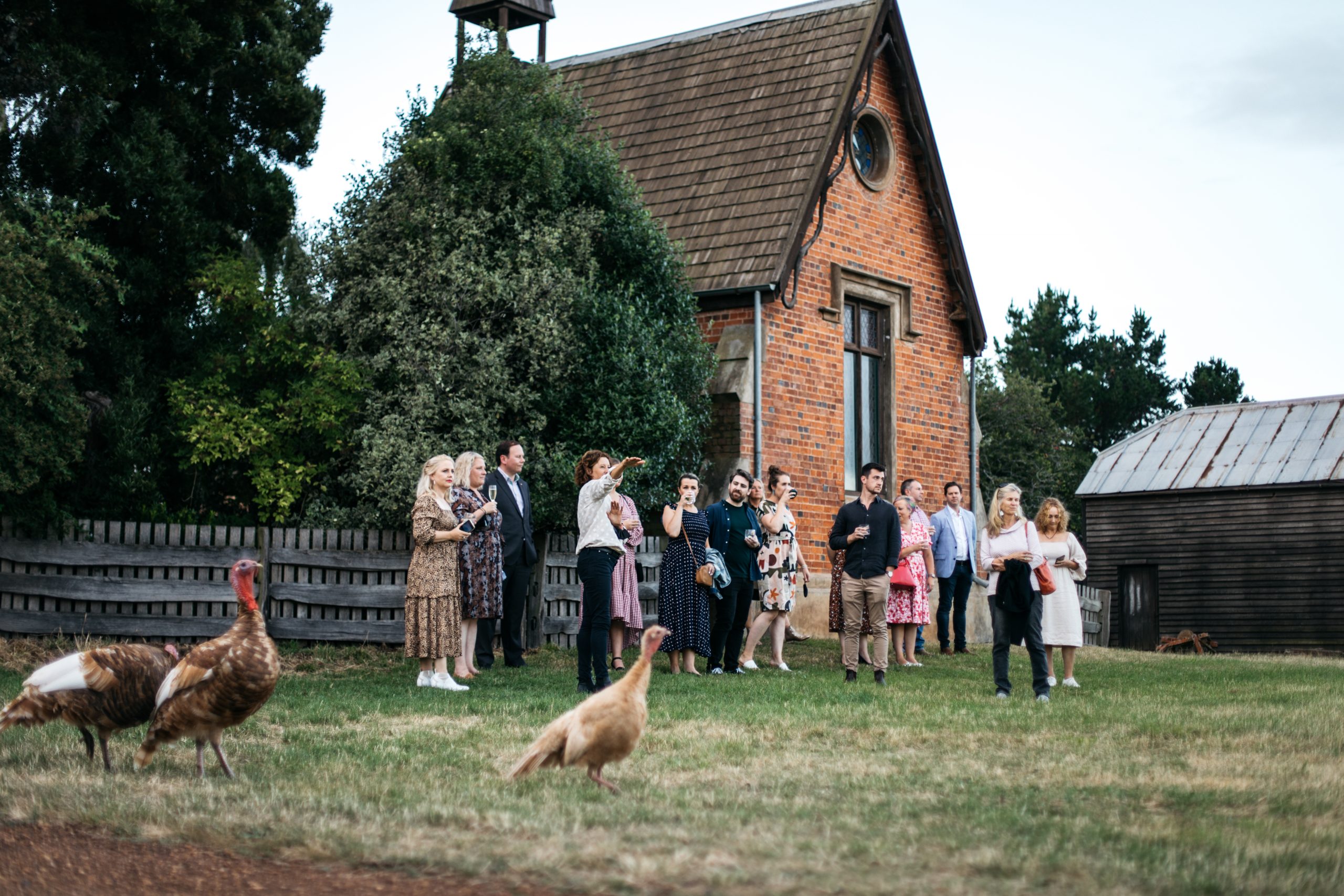 Northern Treasure
Proud trawlwoolway man Greg Murray of kooparoona niara tours guided guests around Launceston's QVMAG exhibition, First Tasmanians: our story, an immersive encounter with the deep history and continuing culture of Tasmania's Aboriginal people.  Created in consultation with the Aboriginal community, it includes rarely seen original objects and Tasmanian Aboriginal perspectives on climate change, astronomy, stories of creation, craft, technology and architecture. Greg can also be found sharing stories of culture and country along the kooparoona niara Cultural Trail, its name meaning "mountains of the spirits" in language, the Aboriginal term for the Great Western Tiers, the mountain range that form the ancient backdrop to everyday life in this part of the state.   
In contrast, a visit to World Heritage Listed Colonial farm village Brickendon Estate at Longford, just twenty minutes south of Hobart offered famil attendees insight into Tasmania's more recent history.  With tranquil gardens and a host of unique event spaces weaved throughout the grounds, current owner Louise Archer provided guests with a personal tour of her estate before dinner and drinks were served in the circa 1836 timber barn that was once the workplace of local convicts repenting their crimes under harsh conditions in colonial Van Diemen's Land.  
East Coast Treasure
On Tasmania's iconic East Coast, lunch was held at Craigie Knowe, home to the oldest vineyard on this coastline, prepared by former Masterchef contestant turned celebrity chef Ben Milbourne with fresh seasonal local produce that was so fresh, seasonal and local that he foraged for some of it along the back roads on his journey to the cellar door! Paired of course with a selection of Craigie Knowe's finest (except for the bubbles which are procured from 'the neighbors' at Spring Vale Vineyard next door!), guests enjoyed a long table lunch with Craigie Knowe owners, father and son duo Glen and Alex Travers who regaled the property's history.
Craigie Knowe's vines were first planted in 1979 by then Hobart dentist John Austwick, who was a pioneer of the time, establishing the vineyard despite all the local farmers thinking he was crazy! However, they soon realised John was onto something and planted their own vines, making the East Coast the renowned cool climate wine region it is today with more than two dozen award winning vineyards scattered up and down the coast.  A range of tours and experiences are available at Craigie Knowe's cellar door, with the option to bring in your own chef for larger events. 
Nestled on the banks of the Swan River in the tiny coastal hamlet of Dolphin Sands, sits Melshell Oysters. The Melrose family have been farming premium oysters in the pristine waters of the Swan River and Great Oyster Bay since 1984 and have recently added to their offering with 'The Oyster Shack' – a highly instagrammable retro caravan adjacent to the oyster farm's processing shed. Guests had the opportunity to participate in a shucking lesson… or let the Melshell team do the hard work for them while they sipped on a glass of East Coast sparkling and took in the panoramic views and fresh sea air of Great Oyster Bay! Melshell Oysters welcome the opportunity to host guests on farm and can offer bespoke experiences upon request.  
Southern Treasure  
Heading south, famil attendees had the opportunity to get creative… and a little bit messy! Glazed and Confused pottery studio is located in the heart of Hobart and invites guests to unleash their creative side and gather together for a guided ceramic workshop to make their very own decorative and functional masterpiece. Private events can be fully tailored either in the studio or offsite locations to suit client needs, and guests leave the workshop with their very own creation as a memento of their time in Tasmania.  
Taking centre stage (quite literally) for lunch at the historical Theatre Royal, famil attendees were treated to a performance by locals Marta Dusseldorp and Ben Winspear of Archipelago Productions, before the curtain was raised on a delectable long table feast on stage catered for and styled by renown Hobart event extraordinaire Bernadette Woods and her team at BW Events.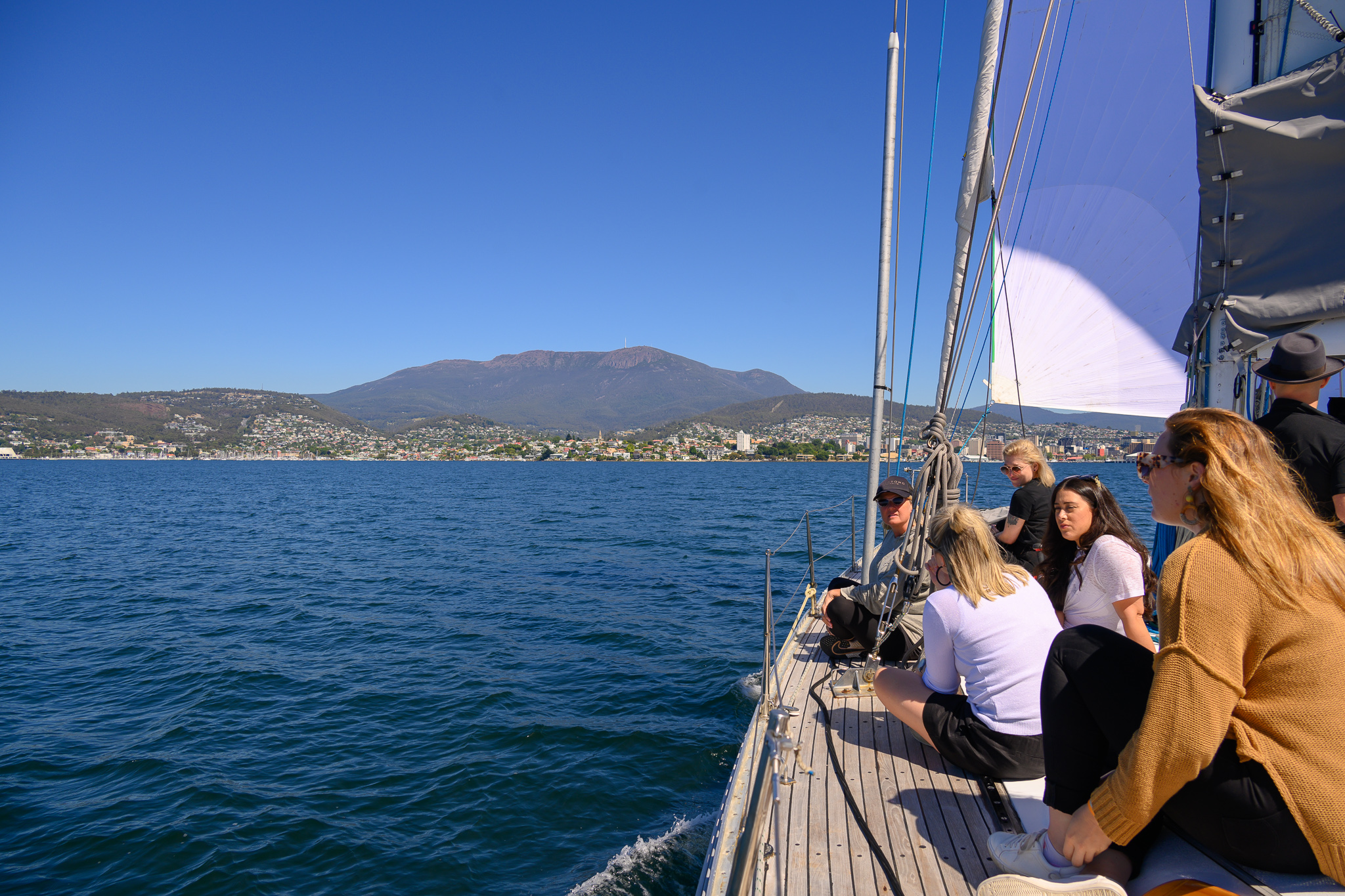 A popular favourite for guests to the south of the state and highlight for our famil attendees is Hobart Yachts skippered by Mark and Martha Stranger. Available for corporate hire, Helsal IV and sister ship Magic Miles can be chartered for a range of nautical experiences from a casual afternoon sail around the River Derwent home of the Sydney to Hobart finish line, to more adventurous experiences further afield.  Match racing utilising both vessels is always great fun for clients seeking the thrill of competition and an experience out of the box!   
Site visits to reacquaint guests with Tasmanian stalwarts, as well as showcasing new product opened up over the last couple of years were also included throughout the famil itinerary.  After an exciting few days unlocking the island's hidden treasure, guests departed with new insights and new connections.  We look forward to doing it all again soon on our next famil – if you would like to join us please contact Taryn Reid on treid@betasmania.com.au to register your expression of interest.  
This project received grant funding from the Australian Government under the Recovery for Regional Tourism program, an initiative of the $1billion COVID-19 Relief and Recovery Fund.