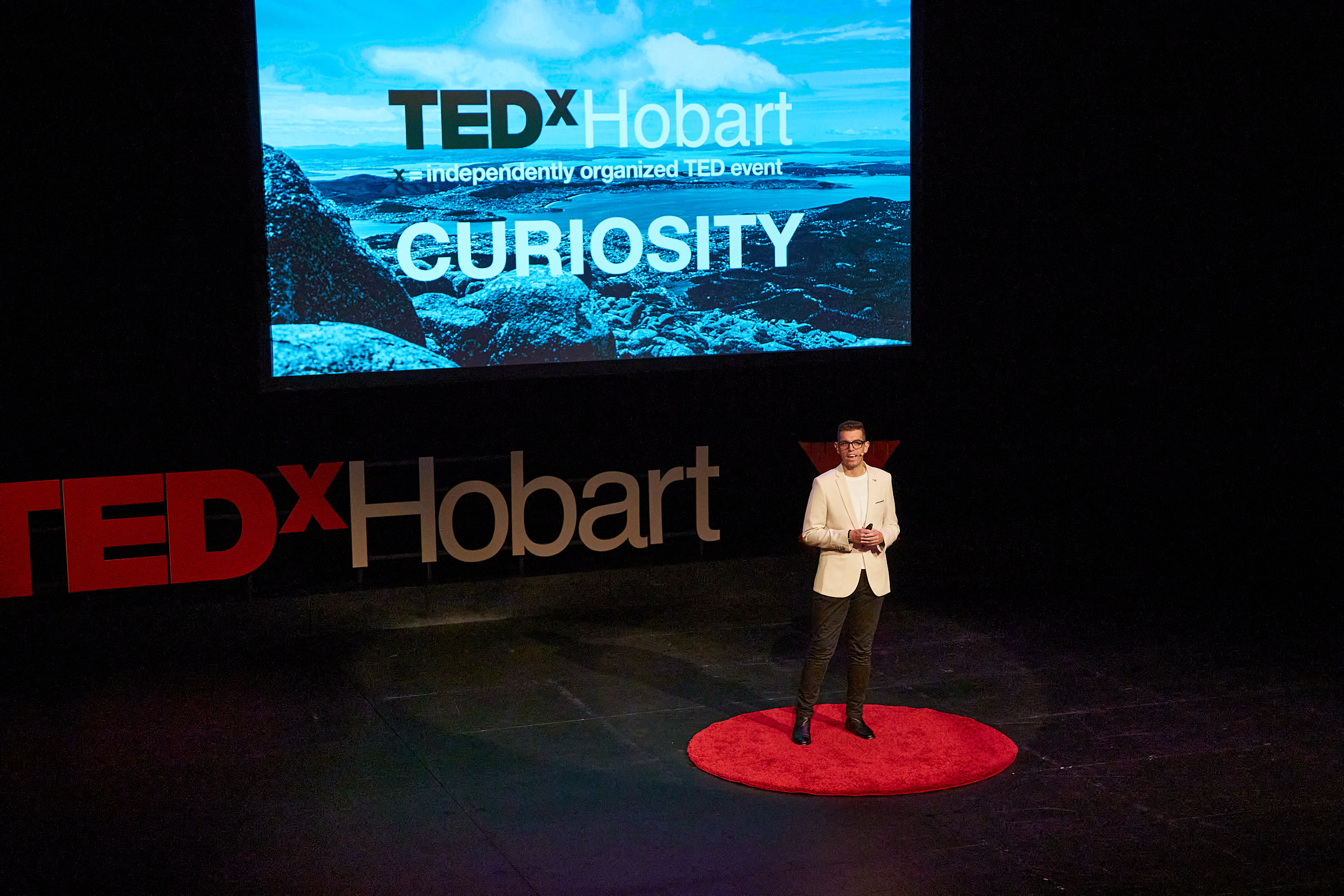 Visionary Highlight – Theo Kapodistrias
Theo Kapodistrias is someone who embodies the Tasmanian spirit, the desire to connect with one another and to empower those around us to share their stories. It is through these stories that we may be inspired, challenged, and educated to make a meaningful difference.
Theo is a multi-award-winning lawyer having worked in the higher education, cyber security, tourism, and energy industries. Amongst his accolades, he was named one of Australia's Most Influential Lawyers by the Australasian Lawyer magazine. He is also the director and Tasmanian President of the Association of Corporate Counsel Australia.  
Theo also runs his own business as a speaker, trainer, MC and public speaking, communications, and presentation coach (www.theokap.com.au). He works with professional service providers, business owners and entrepreneurs to speak up, show up, and make an impact with their voice and words. He runs a podcast sharing practical tips and tricks for communication and public speaking titled the Craft Messages That Matter Podcast. He was named the Speaker of the Year at the 2022 International Coaches Awards.  
In 2021, Theo become the Executive Director, Licensee and Curator of TEDxHobart. He leads a volunteer committee who put the event together with the support of the local community, partners and sponsors.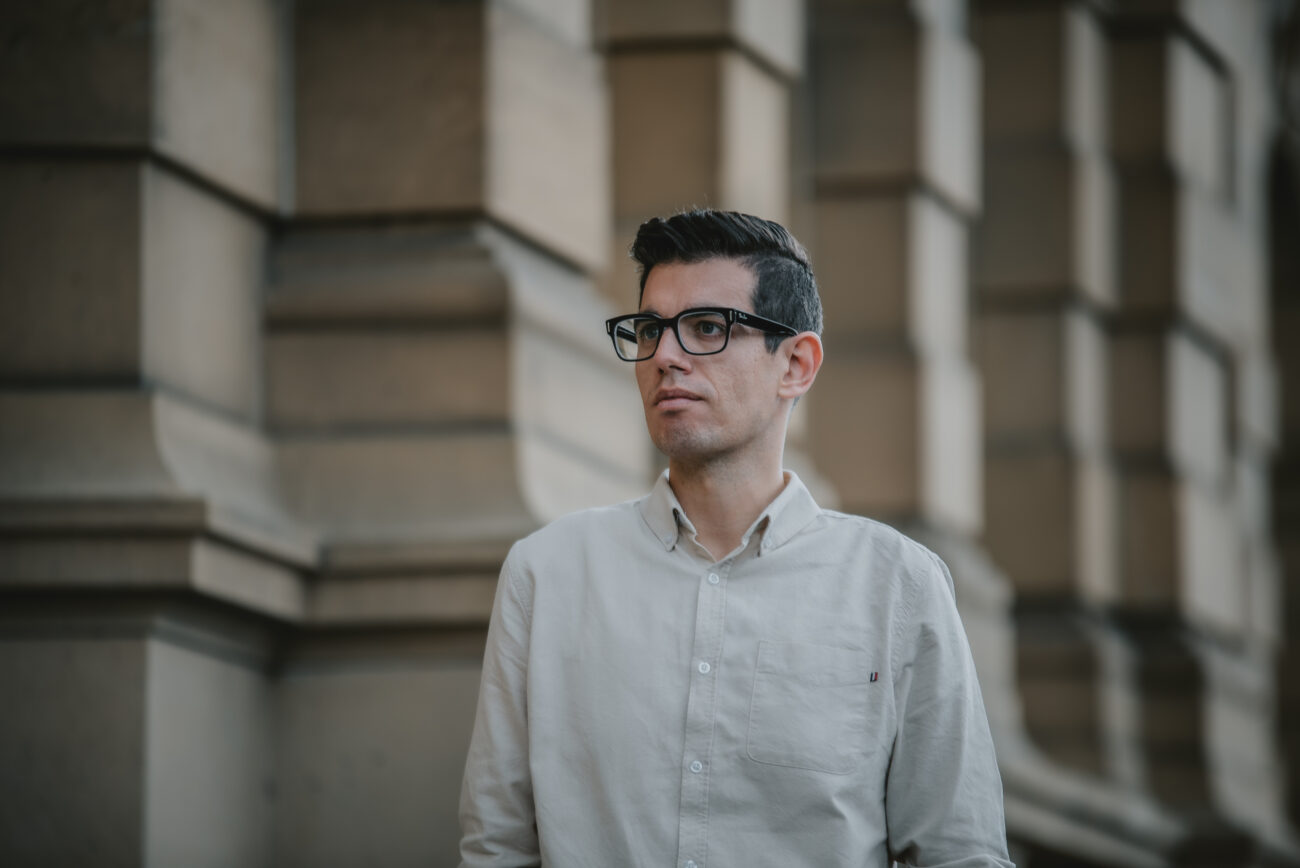 Theo recently took some time to answer a few questions from us so that others could learn a little more about this local pioneer. Here's what he had to say: 
You are the Executive Director and Licensee of TEDxHobart, could you tell us a little bit about what drew you to this role? 
As Executive Director, Curator and Licensee, I have a number of responsibilities. As licensee, I'm responsible to TED Conferences in the US to ensure compliance with the TEDx guidelines and rules for the event. As the Executive Director, I lead the team and all functions as well have having my eye across every detail. I manage all logistical aspects of the event such as working with our venue, and suppliers. I've also managed our partnership and sponsorship program, our marketing and media relations, social media, and content creation, and managing operations. As the curator, I work with the curation team to select the most appropriate speakers, performers, and short films for the event, I curate what the program looks like, and I assist with the speaker coaching program.  
The TEDx this year was the first since January 2014, what was the story behind getting the event back to Hobart and why do you believe it is so important to have a TEDxHobart? 
I've always loved TED and TED talks. I was lucky enough to win a scholarship to complete TED masterclass (a program which teaches you how to create a TED or TEDx style talk). I even had the opportunity to create my own TED style talk as part of my scholarship requirements. I had a lot of fun with the process, and I wanted to share this more broadly. When I applied for the license for the 2022 event, I thought it was about time that Hobart joined the world stage again. There are so many incredible people in our community doing great things, but we're all very humble in Tasmania and we don't tend to share. Many people just go about their day-to-day lives and don't reflect on the change they could make in other people's worlds through that good work, those innovative ideas, and the potential which can occur from sharing those ideas. TEDx events highlight the important ideas that stem from a local community. One of the requirements for TEDxHobart is that the speakers and performers have some sort of connection to Tasmania, and the ideas originate from Tasmania to then be shared with the rest of the world.  
What is your greatest leadership achievement? 
As a senior lawyer, speaker, and coach, I love mentoring and coaching others to reach their full potential. I've been really fortunate that in many of my legal roles, I've been able to mentor and support the future generation of lawyers either through internship programs or external mentoring programs to show others the best way to succeed in this profession. As a visionary, I've loved bringing some key events to Tasmania and the ultimate contribution those events have made to the local economy. Being able to advocate for your hometown as the destination of choice for corporate events is something which is important to me personally, but also the ripple effects it can have on businesses, suppliers, accommodation providers and tourism experiences.  
Do you have any advice for someone early on in their career? 
It's important to say yes to opportunities as they arrive. Stretching yourself, especially when you don't know if you can do something is an excellent way to learn. I threw myself into all sorts of weird legal matters, and it gave me the chance to figure it out and learn. I'd never organised an event and funded it from scratch, but I've done it twice now. Saying yes and figuring it out later can work, and it's a great growth test!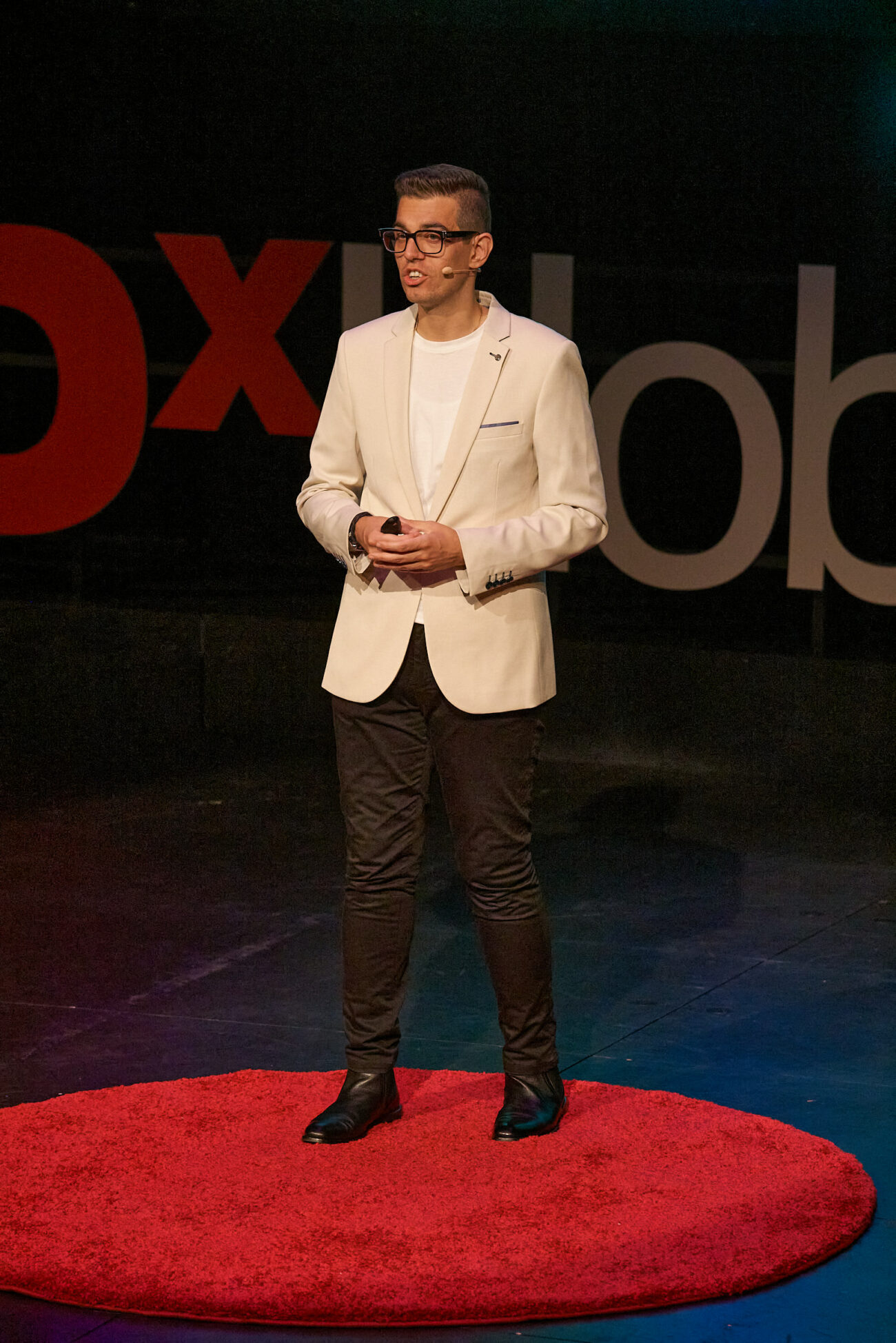 Quick fire questions 
One thing that might surprise people to learn about Tasmania is… 
It's not that wet here. I swear people have this idea that Tasmania rains a lot, but we're one of the driest states in Australia.  
You haven't experienced Tasmania until you have… 
Experienced something from (1) nature and outdoors, (2) cultural and arty, and (3) food, booze, or coffee. These are some of the things we excel in, and it is not a trip to Tasmania if you haven't enjoyed a hike or experienced our wildlife, went to a festival, art exhibition, or taken a trip to MONA, or enjoyed some of our amazing restaurants, enjoyed a coffee or tried our wines, whiskey, or gin.  
A hidden gem in Tassie is… 
Too many to choose from – just get out there, explore and find the gems for yourself. 
IF you spend any amount of time in Tasmania you are sure to leave having heard some of the most powerfully messages and stories from our locals. Stories of resilience, determination and kindness that are sure to inspire and motivate.  
As one of our Visionaries, Theo has been instrumental not only for advocating our state to event organisers but by also giving a voice to those throughout the state that goes beyond our borders. 
Learn more about our Visionary Program here.