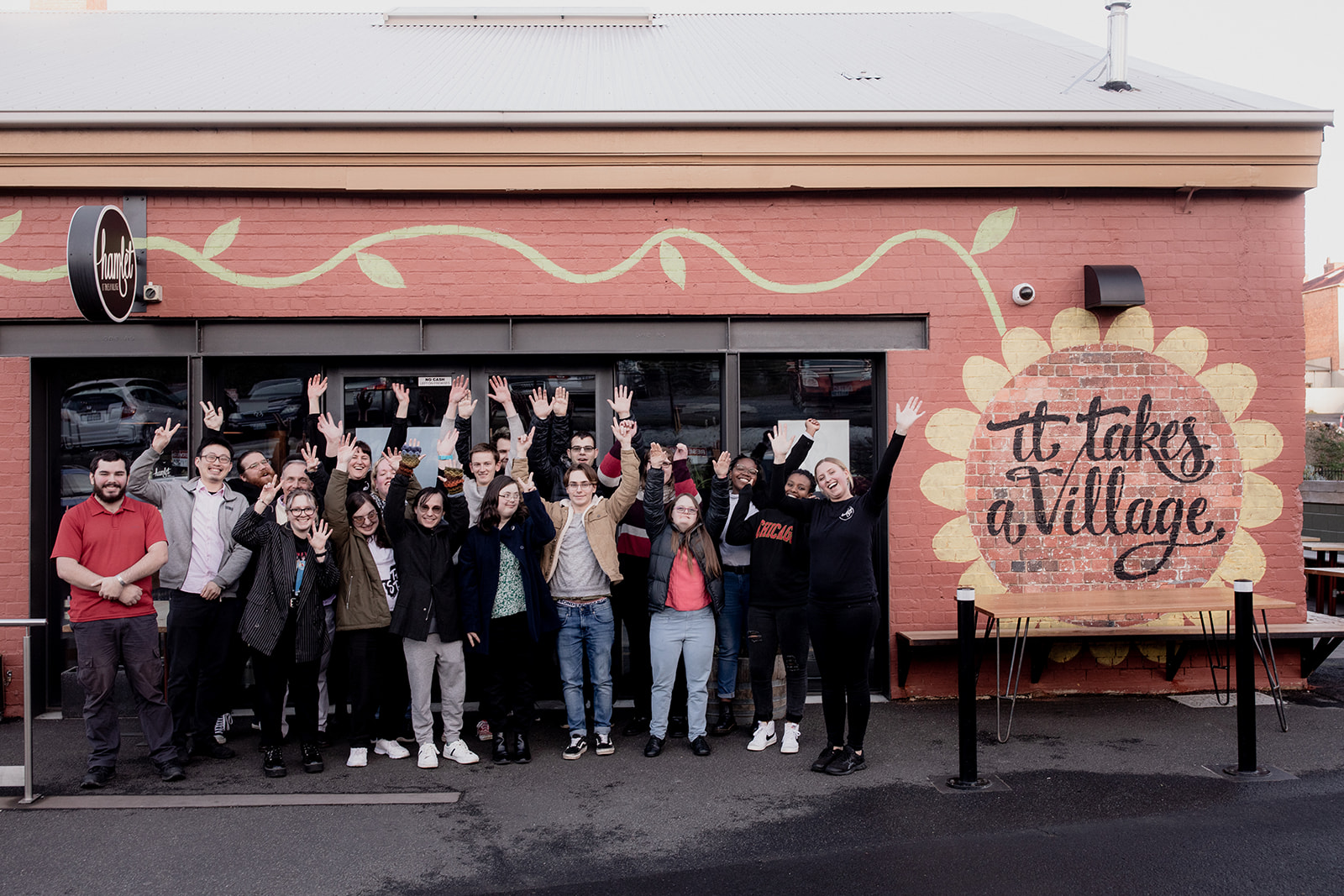 Hamlet – Creating life changing opportunities and powerful change in your community
In a state with the highest rate of people living with disability – who are three times more likely to be unemployed – a Hobart-based enterprise is making a real difference.
Hamlet is a registered charity that provides training opportunities to people facing barriers to employment, with a focus in people living with disability.
Hamlet CEO, Emily Briffa said the organisation allowed people to learn skills and build confidence to improve their chances of securing employment.
This is achieved through providing services that ensure outstanding business events that simultaneously make a positive difference in the community.
Catering
Hamlet catering services offer not only great tasting, quality foods but also directly contributes to a cause that empowers Tasmanians who are underrepresented in the workforce. Of the 723 participants Hamlet have worked with as of June 2023, 72.5% are living with disability and 90.2% have been long-term unemployed/ never employed.
Simply place an order with Hamlet Catering Co. and they'll prepare your order fresh and deliver it to your event anywhere in Hobart (pickup is also available).
Corporate Gifting
The Hamlet Condiment Co. Hamper offers the perfect gift for clients or staff. They have a range of items that can be included in the hampers, including house made preserves, jams and sauces, Hamlet tote bags, tea towels, socks and gift cards. Every purchase creates opportunities for those in need.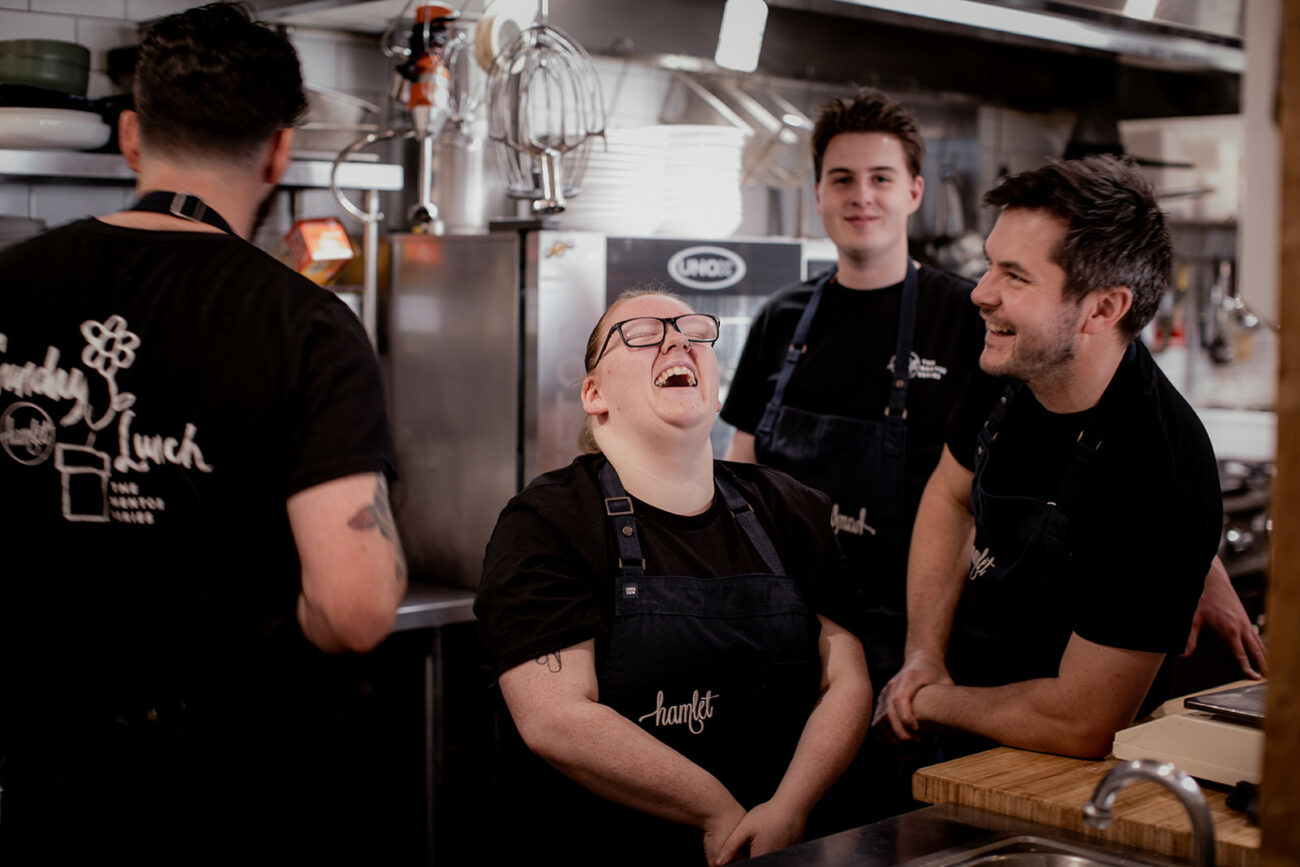 Team Building
Embrace a unique team-building experience and help Hamlet create impact with every order.
In the Hamlet Kitchen you'll not only forge stronger connections with your colleagues but also work alongside skilled chefs and participants from Hamlet's hospitality training programs to prepare meals for Hobart City Mission's safe night space program – a 24-hour service for people who experiencing homelessness in Hobart – a perfect inclusion for CSR programs.
For more information on this incredible business or to enquire about their services be sure to head over to their website.
Alternatively get in contact with us if you would like recommendations for how you could incorporate their services into your next business event.