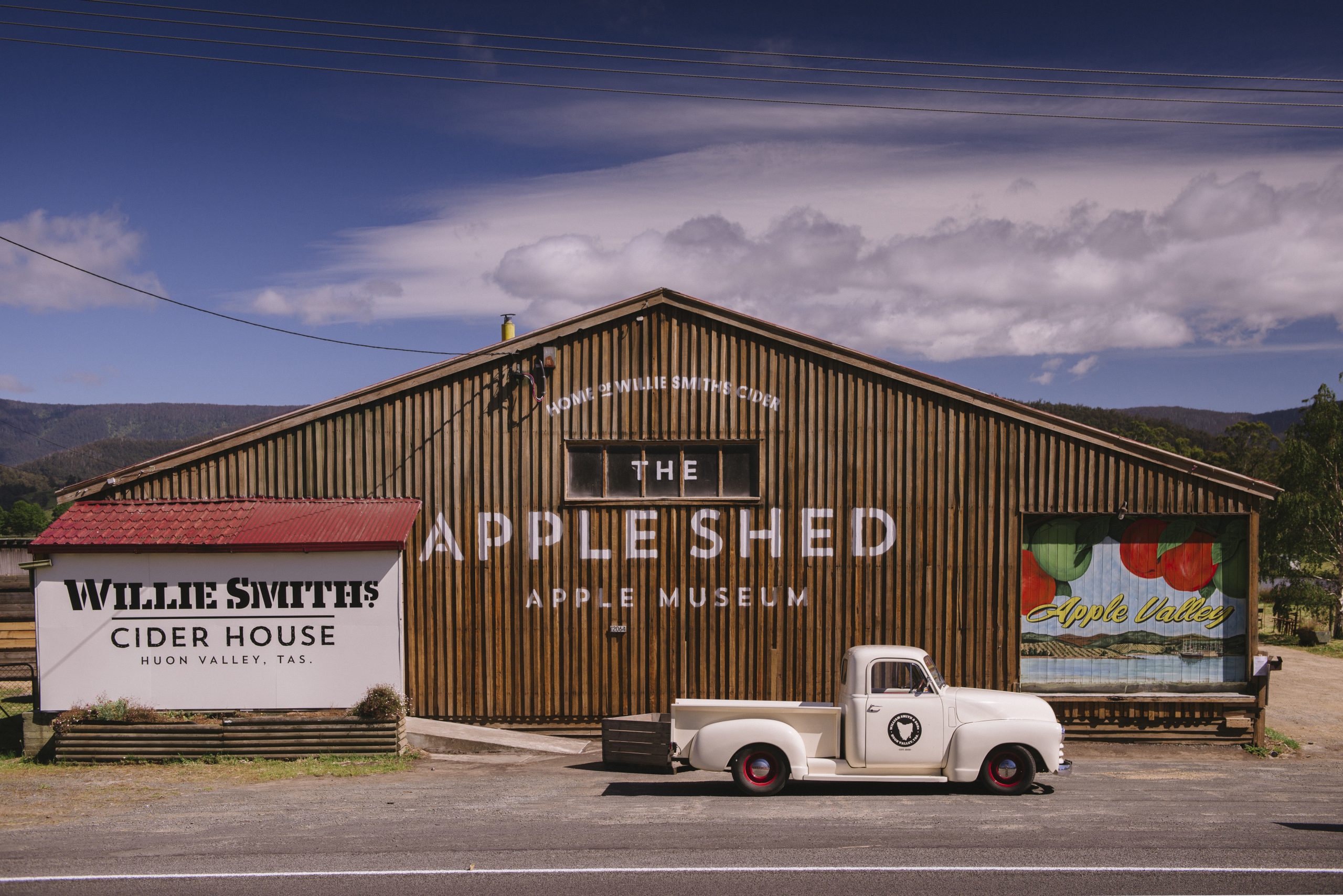 EAT with us
Just 30 minutes south of Hobart lies the picturesque Huon Valley, a once thriving apple growing region that used to export apples right across the world, earning Tasmania the moniker of the 'Apple Isle'.
In 1888 Willie Smith planted the first apple tree in the family's orchard and for four generations since, the Smith family have tended 115 acres of farmland here. Through the thick and thin of industry and surviving a crisis or two, theirs is a quintessentially Tasmanian story of pioneers, determination of spirit and most of all, family.  
As a result of the innovation of current orchardist Andrew Smith, the family made the decision to go organic in 1997. As they themselves say, it was a bold move and involved a lot of new techniques and training to achieve.  With this new focus on organic farming and the use of the apples in Willie Smith cider, the family aimed to bring back the glory of the 'Apple Isle' days once more, an ethos they now share with guests through the establishment of their restaurant and function space, Willie Smith's Apple Shed.  
A visit to Willie Smith's Apple Shed offers an insight into those halcyon days when trucks brimming with apples from the Huon lined up at Hobart's wharf to load apple ships.  An old rustic barn surrounded by lush green pastures and wooden outbuildings, the circa 1943 apple packing shed has been sensitively renovated by award winning architects Cumulus Studio (the same architects behind Tassie icons including Pumphouse Point, Devil's Corner Cellar Door and Cradle Mountain Visitor Centre), into a unique offsite venue with flexible spaces.   
The apple shed is a place to learn about the apple growing history of the Huon Valley, with fresh seasonal produce and wine, craft beer, and of course, Willie Smith's award-winning ciders served in a warm, heritage setting.  It is also home to Charles Oates Distilling, where fine apple spirits are distilled in a hand beaten copper still.  Named Antoinette and made in Tasmania, this copper alembic Charentais still is based on a 16th century Cognac still from France and is the only one of its kind in Australia!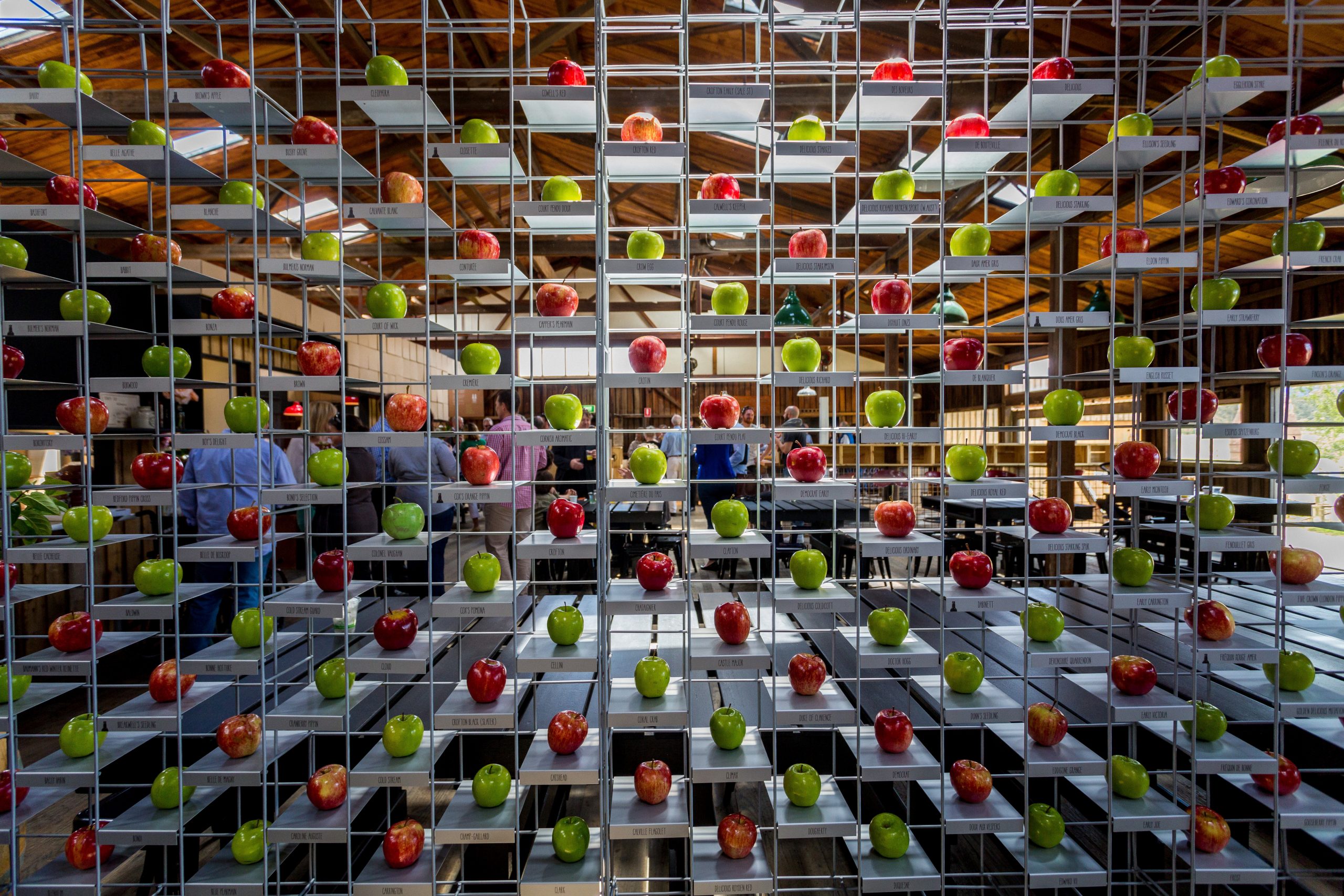 The menu is a local affair, changing with the seasons and showcasing some of the best produce the region has to offer, and always with a hint of apple or cider shining through.  No visit to Willie Smith's would be complete without indulging in the Apple Shed's Famous Apple Pie served with Van Diemen's Vanilla Bean ice cream – memories of caramelised chunks of delicious organic apple wedged between the perfect pastry stay with the diner well after the final crumb has left the plate!   
For conferencing, delegates can enjoy exclusive use of the Apple Shed and grounds by day or night.  The Museum and Distillery are perfect spaces for breakout sessions or smaller group events and board meetings and delegates are welcome to browse the apple museum, enjoy a cider tasting and then feast on local, seasonal dishes at the end of the program.   
Intimate dinner parties for 20, whole shed seated dinners for 140 or cocktail functions for 200 are easily accommodated, and the adjacent Apple Shed Paddock can cater for up to 600 guests in a festival style format.  
For events in a character filled venue laden with stories, with mountain ranges in the distance, fresh clean air all around, a delicious local food and beverage offering and warm and welcoming country style hospitality, Willie Smith's Apple Shed is the perfect location.